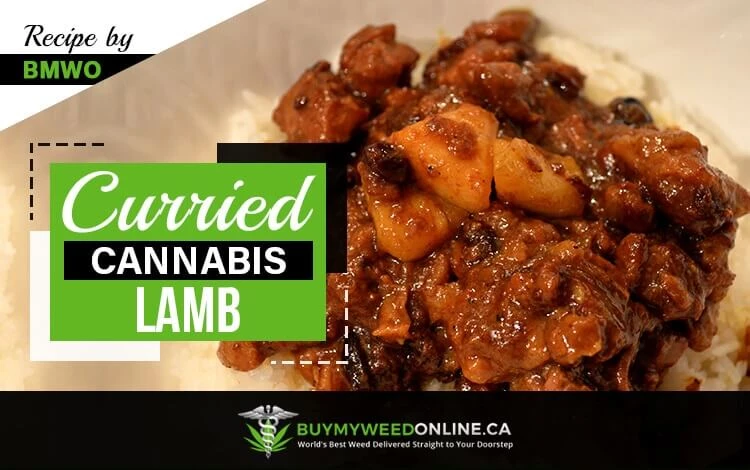 A few months back, I was scrolling down my Instagram feed and came across a picture of this beautiful looking curried dish. I was so surprised to see how the chef made it look so appealing, because my curried dishes never look so great.
I said to myself, "It's not impossible, just put in a little more effort!" So, after a few tries, I made a wonderful & beautiful-looking curried canna-infused lamb recipe.
For this dish, I infused both the oil & butter. If you need help with that, you can check out our canna-butter recipe and canna-oil recipe.
I used coconut oil because it adds a very unique flavor to this genre of food. However, you can replace it with any cooking oil you like, or have on hand.
This recipe is very flexible, so you can easily personalize it, according to your taste. I have also prepared this dish with tofu, cauliflower & spinach, and it was absolutely scrumptious.
Curried lamb is one of the best dishes to add to your dinner menu, when family or friends are coming over. A wholesome meal with a balanced taste of Indian spices, served over basmati rice – just perfect!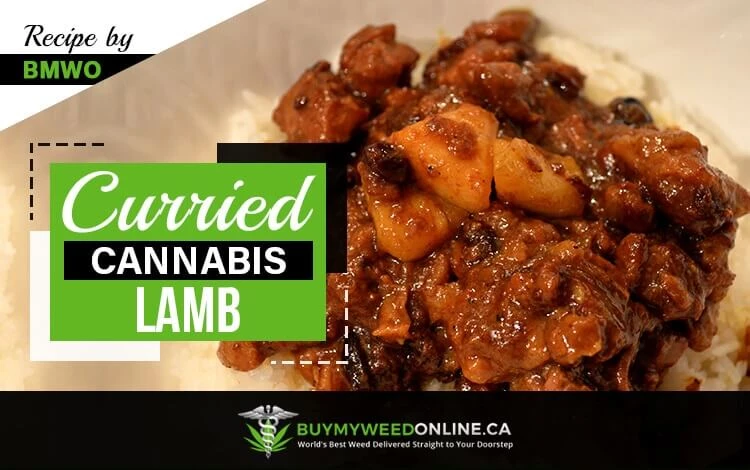 Curried Cannabis Lamb
In a large bowl combine flour, cubes of lamb, salt & pepper.

In a large skillet, heat canola oil. Add lamb cubes, in batches, and brown them on all sides, over medium-high heat. Remove & reserve, allowing to drain on clean, dry paper towels.

Melt cannabutter in a pan, and sauté onions, until translucent & tender - about 8 - 10 min.

Add cumin, turmeric, curry powders, cardamom, cayenne & brown sugar. Stir to combine, then add 1 cup water. Cook over low heat, stirring frequently.

Add meat to curry mixture, and cover the pot. Simmer for 1 ½ hrs, stirring occasionally.

Heat canna-coconut oil, in a small skillet. Sauté raisins and apples, for 4 - 5 min. Squeeze in the lemon juice & salt, to taste.

Add apple-raisin mixture to the meat, and partially cover the pot. Simmer for another 30 min.
medium
Recipe Card powered by

Best Sellers
Buy My Weed Online has everything you need, from premium strains to edibles and concentrates. With unbeatable prices, our online dispensary is guaranteed to be your go-to for all of your cannabis needs.
Shop now and join the thousands of satisfied customers who have already made us their top choice.