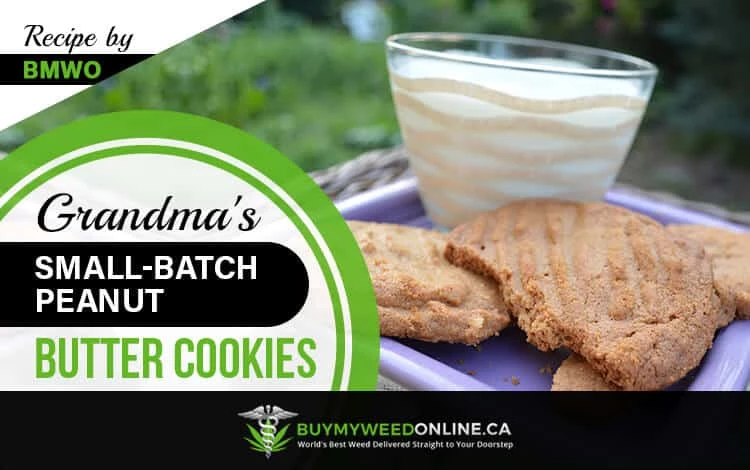 These buttery, melt-in-your-mouth, super-delicious cookies are my holiday must-have! Over the years, I've made various kinds of cookies, but I love making these ones the most.
Although I don't make them very often, whenever I see I have one or two holidays coming up, I rush to the store and make sure I have all the ingredients in place. I'm a huge fan of peanut butter – I could literally eat it all day, every day. So, even just the thought of making these cookies makes me overly excited.
These classic peanut butter cookies are so irresistible, and snacking on one, is just never enough! I baked a huge batch during my last holidays, which were last month. My friends & I finished the whole jar of cookies, in two days. These cookies are my dad's favorite, in fact. Whenever he comes over, his most-desired food is these cookies. So, when I know he's coming, I make sure these cookies are ready.
You can use either crunchy or smooth peanut butter, for these delights. Crunchy peanut butter adds some peanut bits throughout the cookie, while the smooth one gives it a smoother consistency. I usually use smooth peanut butter because I like it that way.
You can chill the dough, if desired & you have the time, before you start forming the cookies. Completely chilled dough works better, and helps the cookies to keep their shape. However, you can use the dough straight away & make some gorgeous, large, PB cookies!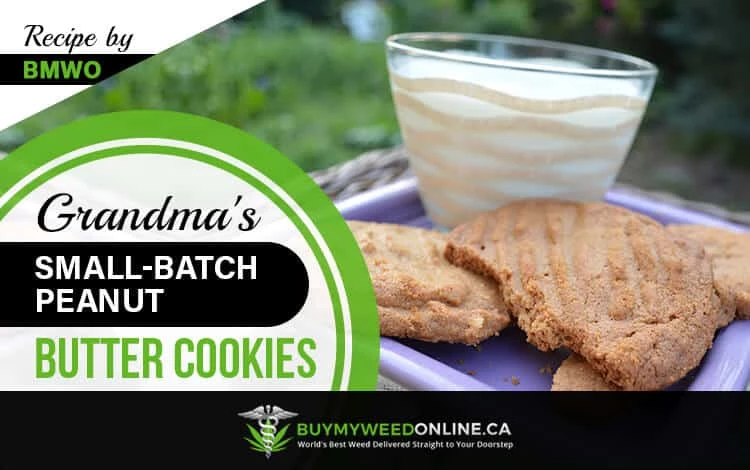 Peanut Butter Cookies
Preheat the oven at 340°F.

In a large bowl, add cannabis-infused butter along with all of the other ingredients, except flour, quickly beating egg with a fork, before mixing. Combine thoroughly, until smooth.

Add flour & combine evenly.

Divide the cookie dough into fifteen balls, and press down with your fingers, or the back of a large-tined fork, on a baking sheet lined with parchment or a silicone mat.

Bake for 18 - 20 min, until the cookies are set & the edges have a bit of colour.

Allow them to cool on baking sheets for 2 - 3 min, then remove to a cooling rack, to finish cooling. Enjoy!

Note: Cookies will firm up while cooling.
easy
Recipe Card powered by

Best Sellers
Buy My Weed Online has everything you need, from premium strains to edibles and concentrates. With unbeatable prices, our online dispensary is guaranteed to be your go-to for all of your cannabis needs.
Shop now and join the thousands of satisfied customers who have already made us their top choice.