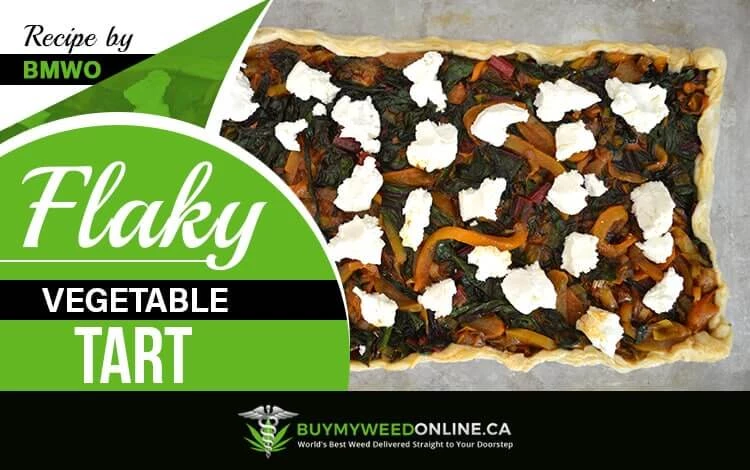 This puffy, flaky dish just the most awesome dish one can try. Among all the savory & sweet recipes that I've ever tried, this one's got to be my favorite and it is fun to make.
For all the busy ladies out there, who can't spend hours in the kitchen, this dish will hardly take an hour. You don't have to make the pastry yourself. There are frozen versions available in the market, which make this dish oh-so-easy to cook.
This is one of the quickest appetizers you can make if you have a lunch or dinner party at your place. The first time I tried this dish was when my Mom & Dad came over. I checked out a lot of recipes online, but ended up creating my own.
The recipe I'm sharing here today is my go-to recipe for a quick, easy-to-cook appetizer. You can be more versatile with the toppings, changing them, according to your taste.
So, here goes the super-easy recipe of the super-delicious flaky vegetable tart: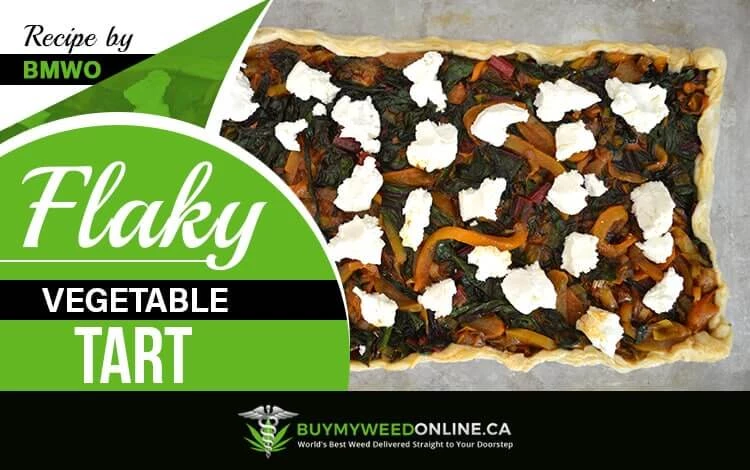 Flaky Vegetable Tart
Preheat oven to 375 degrees F.

Let the puff pastry come to room temperature.

Place the puff pastry on a baking sheet. Turn the edges and fold it over.

Take a large skillet, place cannabutter in it and heat. Cook the peppers and leek for about 5-6 mins, adding salt, Aleppo pepper, sweet paprika & cayenne.

Add Swiss chard and cook for 1 min.

Spread the vegetables on pastry shell.

Crumble the goat cheese on the vegetables and bake for about 12-15 mins, or until the goat cheese softens & slightly browns, and the crust turns golden brown.

...And your dish is ready!
easy
Recipe Card powered by

Best Sellers
Buy My Weed Online has everything you need, from premium strains to edibles and concentrates. With unbeatable prices, our online dispensary is guaranteed to be your go-to for all of your cannabis needs.
Shop now and join the thousands of satisfied customers who have already made us their top choice.