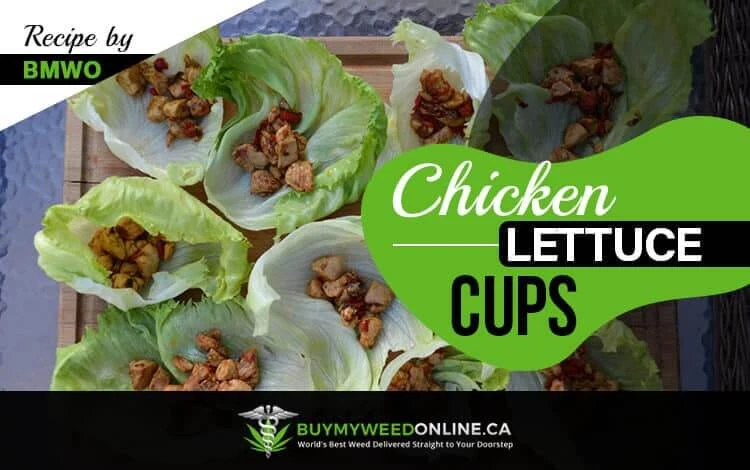 This is one of the easiest and best appetizers to serve to your guests. And they're not only super-tasty but also super yummy. The first time I made them was last year on thanksgiving. The menu was ready, desserts were ready, and I forgot the appetizers. My mom, dad, siblings, friends, and even friends of friends were coming over and I got super stressed about what to serve them in appetizers. Although the lunch was ready but it doesn't look good to serve the lunch right away. During that rush and confusion, I came across this super easy recipe on the internet and decided to give it a try. Even when I started making these chicken lettuce cups I was so unsure if they would turn out fine and worth serving. But guess what? They turned out great and delicious! And everyone loved them (and took pictures of them too)
.
As everyone in my family likes spicy food, I add hot peppers in it. Also, I add cannabutter in it which I make using the strain "Harlequin". A friend of mine recommended it to me for pain relief and it works great. It's an instant pain killer and energy booster. However, you can use the strain of your choice.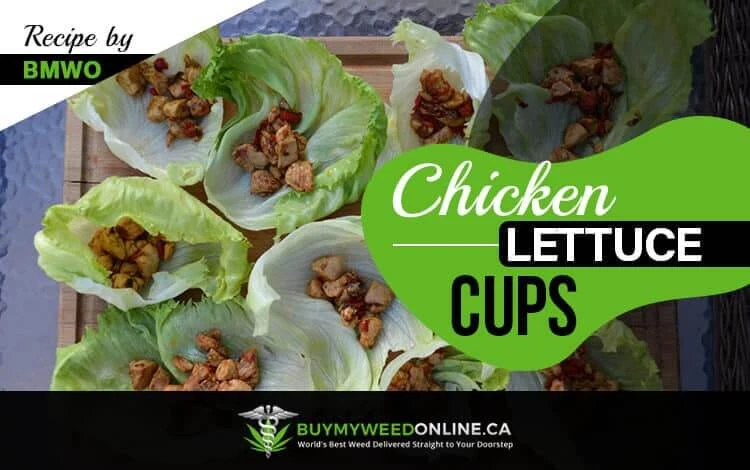 Chicken Lettuce Cups
Add the cannabutter and oil in a skillet and place it over medium heat. Then add peppers and cook for 3-4 mins.

Add scallions in the skillet and cook for 1-2 mins. Keep stirring. Then pour it in a bowl.

Take a pan and add chicken in it. Cook it for 5 to 6 mins until it is no longer pink. Stir occasionally.

Add the scallions and peppers in the pan with chicken and cook over medium-high heat.

Take small sized bowl and combine corn starch, soy sauce, ginger, and vinegar in it. Pour the sauce in the pan with chicken and vegetables and cook for 4-6 mins. Keep stirring as the sauce thickens.

Fill the centre of 8-10 lettuce leaves with the chicken mixture and serve.
easy
Recipe Card powered by

Best Sellers
Buy My Weed Online has everything you need, from premium strains to edibles and concentrates. With unbeatable prices, our online dispensary is guaranteed to be your go-to for all of your cannabis needs.
Shop now and join the thousands of satisfied customers who have already made us their top choice.