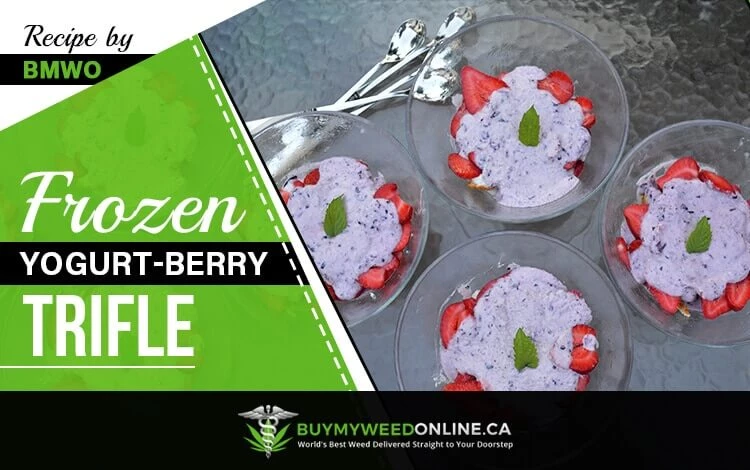 It's been 6 years since I've been making this frozen yogurt trifle. In all these years, I've tried so many trifles – and even more desserts – but nothing ever matched the taste of this delicious, frozen yogurt berry trifle.
It is a canna-infused trifle that goes straight into the heart of everyone, who has ever tried it – they say it's too good to be true! Trifles are a perfect dinner companion, combining fruits, custard, some kind of cake & whipped cream. Nothing ends your dinner more perfectly than this heavenly, frozen yogurt trifle.
One important thing to mention here is the cannabutter, without which this dessert is incomplete. I generally prefer using indica strains for making canna-butter because they have a high CBD content with minimal THC. I use these to help relieve my joint pain, without getting me too high. So, this trifle is not just a yummy dessert, but also a beneficial medicine. However, you can make it using your own strain of choice.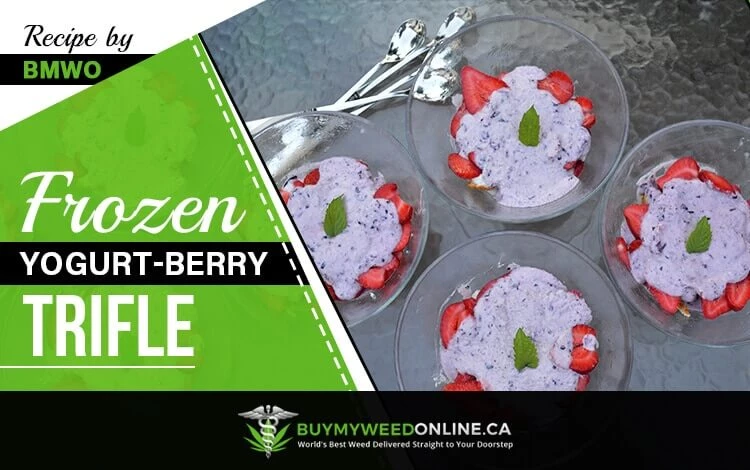 Frozen Yogurt-Berry Triffle
Combine blueberries, canna-oil, yogurt, and honey in a blender. Mix until smooth.

Pour 1/3 of the mixture in a bowl and place it in the refrigerator.

Divide the cake pieces among 4 bowls. Pour the unrefrigerated blueberry-yogurt mixture over these cake pieces. Freeze.

Remove the bowls from freezer and top them will sliced strawberries. Pour the remaining refrigerated mixture on the top. Freeze again.

Before serving allow the trifle to sit for 5-10 mins at room temperature. Enjoy!
easy
Recipe Card powered by

Best Sellers
Buy My Weed Online has everything you need, from premium strains to edibles and concentrates. With unbeatable prices, our online dispensary is guaranteed to be your go-to for all of your cannabis needs.
Shop now and join the thousands of satisfied customers who have already made us their top choice.