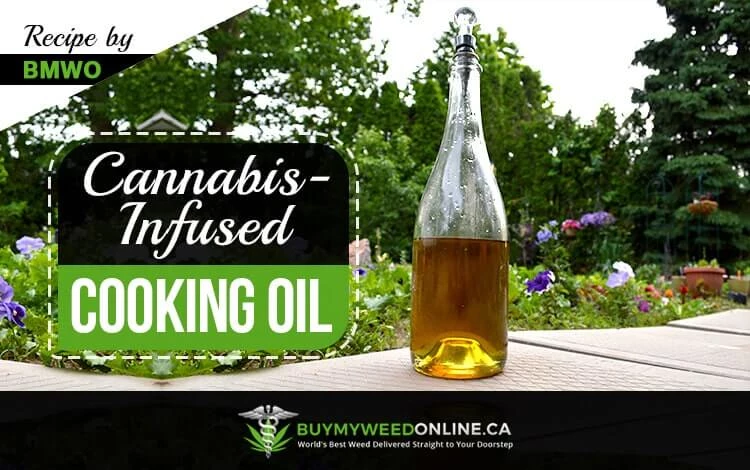 Cannabis-infused cooking oil is the most versatile medium to consume cannabis and it can be used in sauteing vegetables, baking desserts, frying up eggs for breakfast, and cooking delish meals for lunch and dinner. Also, by using canna-oil in cooking at home you have complete control over the preparation of your dishes. You use peanut oil in dishes? Infuse peanut oil with cannabis. You like canola oil? Make cannabis-infused canola oil. Coconut, olive, sunflower, peanut, canola, and all other oils are great carriers for cannabis and can be easily used to make cannabis-infused oil at home.
If you want to cook with cannabis, learning how to prepare cannabis-infused cooking oil is the very first step. It is because it's the key ingredient used in countless canna-infused recipes. Making canna-oil employs the same process as in our cannabutter recipe. I mostly have both stored in my house. I keep the canna-oil in fridge and cannabutter in the freezer.
When planning to make canna-oil for homemade cannabis edibles, you need to choose the oil you want to use. The oils I most often use are coconut, olive, and canola. I usually use coconut oil or cannabutter for most desserts, and canola or olive oil for savory foods. However, for making curries, I always use coconut oil.
THC is released during the heating process into the oil, and the oils with higher fat content are able to absorb more THC from cannabis as compared to oils with lower fat content. Coconut and olive oil have higher fat content as compared to canola oil. However, you should not heat these oils at a super high temperature. Once the THC is released in the oil, you should keep the heat very low so that the oil doesn't boil. It is because boiling decreases the THC potency in the oil. Although this statement is not backed by any scientific evidence, it is still better to play safe and keep the oil on low heat and not let it simmer. It is recommended to use plain oil for all the cooking that requires high temperature.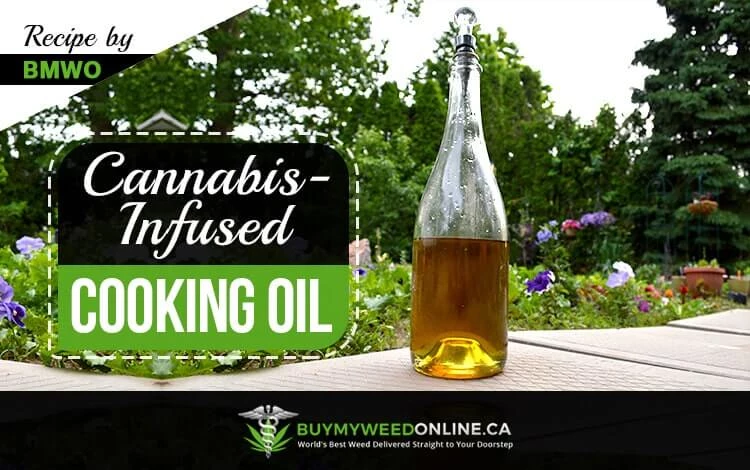 How to Make Cannaoil (Cannabis Infused Cooking Oil)
Heat the oil in a medium saucepan over low heat, until completely warmed.

Stir the decarbed cannabis, into the oil.

Cook over low heat for about 3 hrs, with occasional stirring. Make sure the oil doesn't boil or simmer.

Note: The oil may occasionally bubble, but that is fine.

Cover a fine mesh strainer with clean cheesecloth, and place on top of a large, heat-resistant bowl.

Pour the oil carefully through the cheesecloth-lined strainer, into the bowl.

Take the cheesecloth off the strainer, using a silicone oven mitt if the oil is too hot to handle, and squeeze the remaining canna-oil into the bowl.

Allow the canna-oil to cool completely, and transfer to an airtight container for storage in the refrigerator.
Note
Cannabis-infused Oil (Cannaoil) by BMWO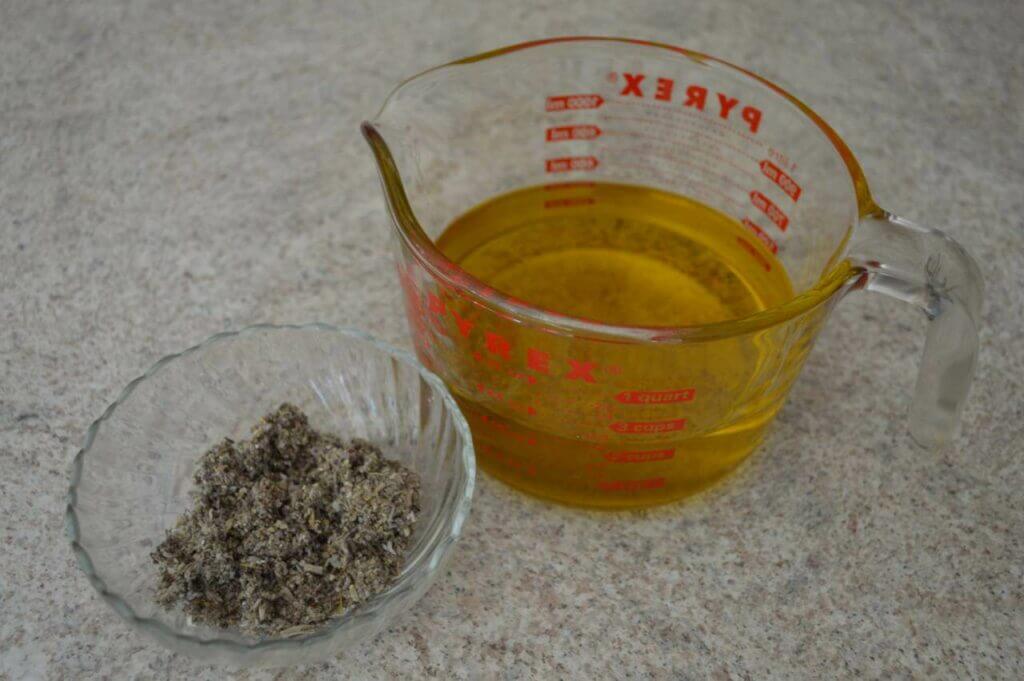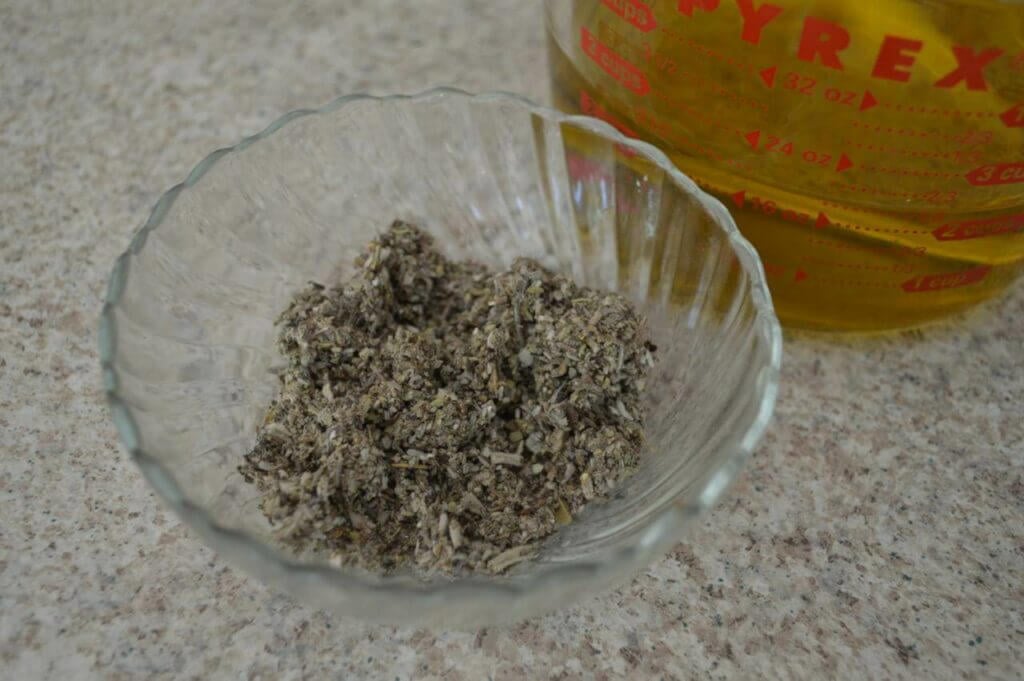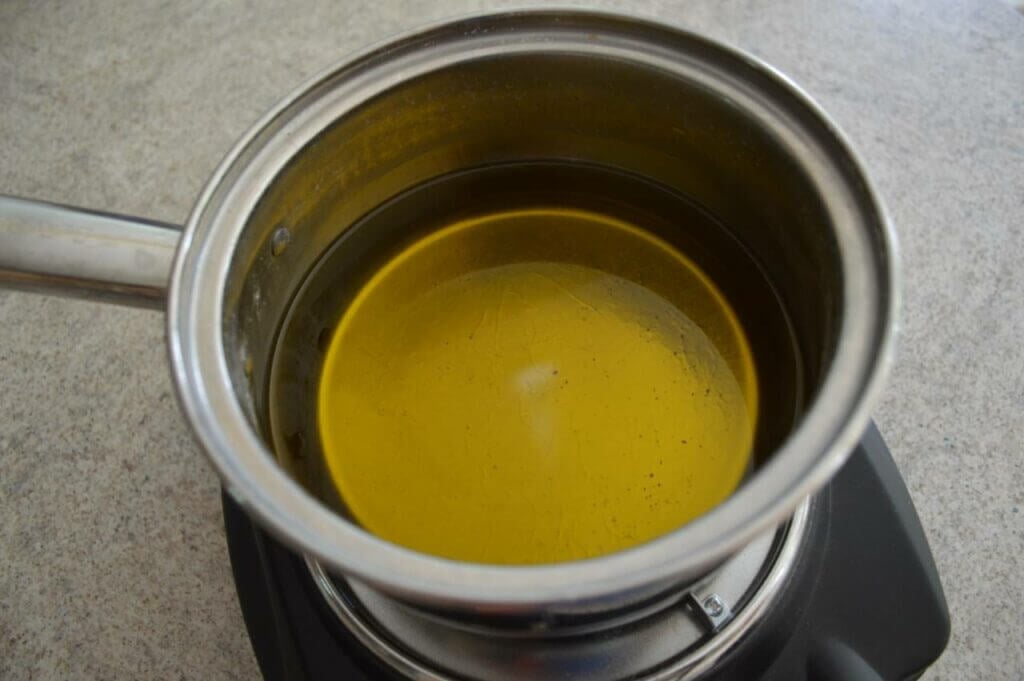 FAQs
   

Can you use vegetable oil for canna-oil?
Yes, vegetable oil can be infused with cannabis to make canna-oil. You can use all kinds of oils like grapeseed, canola, and vegetable oil etc.  The type of oil you choose depends on what you're going to use it for. Vegetable oil is one of the most versatile oils as it can be used in almost all recipes calling for oil.
   

How do you make cannaoil in a saucepan?
Pour the cooking oil into a small saucepan and place it over medium-low heat. Adjust the temperature of heat such that the oil never boils. Stir in the ground cannabis and cover the saucepan with a lid. Heat it for an hour and stir occasionally. Pour the canna-oil into a heat-safe bowl using a cheesecloth-lined mesh strainer. Let it cool down completely and then store it in an airtight container.
   

Can you make cannaoil in the oven?
Yes, cannaoil can be made in the oven. Spread the ground cannabis over a heat-safe ceramic dish. Cover the dish properly with aluminum foil and place in the oven for 30 minutes. Set the temperature at 215° F. After 30 minutes, remove the dish from oven and let it cool for a few minutes. Then add the cooking oil in the dish and mix it up with the decarbed cannabis. Cover again with aluminum foil and place it in the oven for another 45 mins. Remove from oven and let it cool for 10-15 minutes. After that mash the herb with the back of spoon and stir in ½ tsp of lecithin. Seal it with foil and heat it in the oven again for 45 minutes. Remove from oven, let it cool, and then freeze it the mixture for two hours. Take it out, let it come to room temp, place it in the oven for enough time to thin out the oil, and then strain the oil through a mesh strainer.
   

How do you make cannaoil on the stove?
Add the cooking oil in a saucepan and place it on the stove. When it's warm stir in decarbed cannabis. Reduce the heat to low and cook for 3 hours. Stir occasionally and don't let the mixture oil. Strain the oil through cheesecloth-lined mesh strainer in a bowl. Let it cool and then transfer it in an airtight container.
   

What color is cannaoil?
Cannaoil usually has light to dark green or brown color and has a strong aroma.  Its exact color depends on the cooking oil and strain used, and also the cooking time.
   

What is the difference between cannaoil and CBD oil?
CBD oil can be made from cannabis as well as from hemp plant. It is usually thought of as a dietary supplement and has less than 0.2 percent THC content. This means that you cannot get high from CBD oil. Canna-oil, on the other hand, is a concentrate made using cannabis plants with higher THC levels. This means that you most certainly can get high from cannabis oil.
   

What does cannaoil help with?
Cannaoil has pain-relieving properties and helps with anxiety and depression, and many other neurological disorders like epilepsy. It is also beneficial for heart and circulatory system and has the ability to reduce blood pressure (which is associated with many heart conditions like heart attack, stroke, and metabolic syndrome.
   

Is taking cannaoil good for you?
Cannaoil is a very beneficial ingredient that helps you keep yourself healthy. It keeps to relaxed relieves your stress. It is also known to be a very effective painkiller. Among various benefits of cannaoil, a major one is its ability to regulate blood pressure and keep the user's circulatory system and heart health intact.
   

What are the side effects of cannaoil?
Cannaoil does not have any serious side effects and is generally considered safe. However, some people have reported to experience:
    Diarrhea

    Changes in appetite

    Fatigue
Does cannaoil help with anxiety?
It has been proven that cannaoil reduces anxiety due to the CBD content present in it. It is because CBD alters the level of neurotransmitters called serotonin which are responsible for regulating mood and social behavior. By changing the level of serotonin in the brain, cannaoil reduces anxiety and depression, and leaves the person more relaxed.
medium
Recipe Card powered by

Best Sellers
Buy My Weed Online has everything you need, from premium strains to edibles and concentrates. With unbeatable prices, our online dispensary is guaranteed to be your go-to for all of your cannabis needs.
Shop now and join the thousands of satisfied customers who have already made us their top choice.