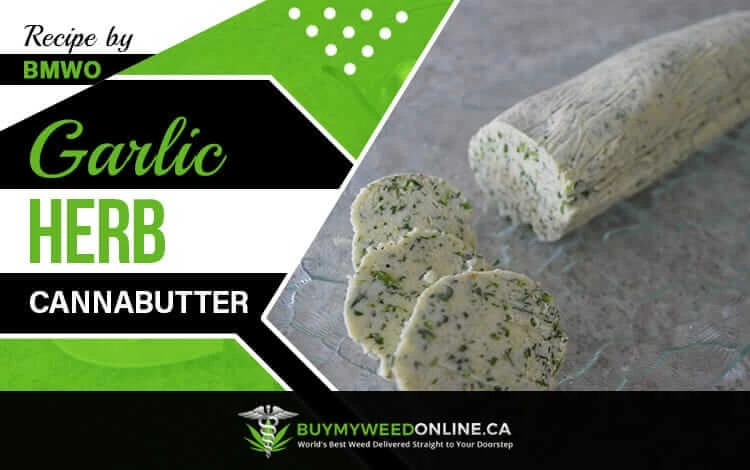 Cannabutter, just like canna-oil, is one of the most versatile mediums to consume cannabis. It helps you digest cannabis in your everyday meals, and control the potency & doses, according to your desires.
There are various types of cannabutter, including garlic cannabutter, herb butter, and plain pot butter. So many options, and they're all very easy to make. My favorite one is garlic herb cannabutter, the recipe of which I'll be sharing here with you.
I love having garlic herb cannabutter, with king prawns & grilled chicken. I have this cannabutter stored in my fridge all the time, and whenever I have guests at my place, I cook sausages, cut them into slices, and serve it with this delicious cannabutter. Such a quick, easy, and super-tasty meal to serve!
Let your creativity step in, and I'm pretty sure you'll find a lot of other dishes for the garlic herb cannabutter. This infused butter is a great product and takes almost any meal from delicious to super-delicious!
Note: The cannabis infused garlic herb butter should be kept in the fridge until utilization. It stays fresh for a couple of weeks when refrigerated. If you want to store it for a longer time, then it can you can store it in the freezer for several months.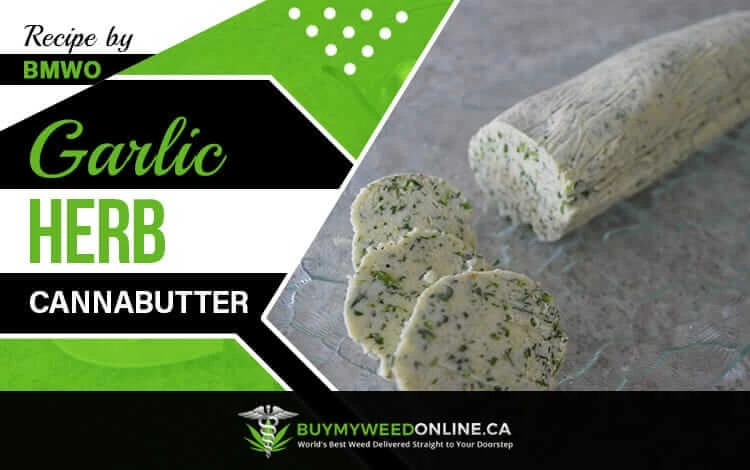 Garlic Herb Cannabutter Recipe
Mix in all the additional ingredients, using a spoon or fork, or in a food processor.

When the butter is well-blended, transfer it into plastic wrap or parchment paper. Roll the garlic herb cannabutter into a log and tightly wrap it.

Put it into a resealable plastic bag, and place it in your fridge or freezer, until ready to use.
easy
Recipe Card powered by

Best Sellers
Buy My Weed Online has everything you need, from premium strains to edibles and concentrates. With unbeatable prices, our online dispensary is guaranteed to be your go-to for all of your cannabis needs.
Shop now and join the thousands of satisfied customers who have already made us their top choice.