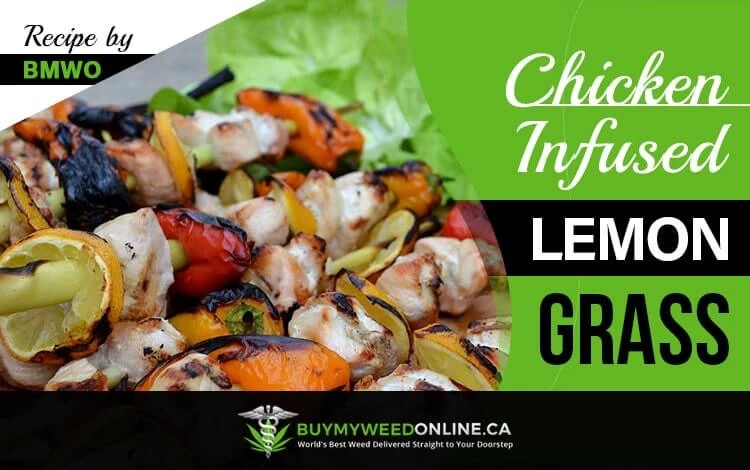 Do you love eating grilled food? If yes, you're at the right place! Here I'm going to share some pretty cool, easy-to-follow grilled food recipes with you. Today, I'm sharing cannabis-infused lemongrass chicken skewers.
Before sharing the ingredients, here are a few tips for you so you don't mess it up:
– You have to gently poke a hole or two in the peppers and chicken pieces.
– Be gentle while working with the lemongrass stalks, so you don't break them.
– In case you're using wooden skewers, make sure you soak them first for 30 min – 1 hour. Otherwise, their ends are going to burn and you won't be able to do anything, except for helplessly watching them burn and disappear.
P.S: I have made this dish using seeded jalapenos as well, and it turned out super tasty!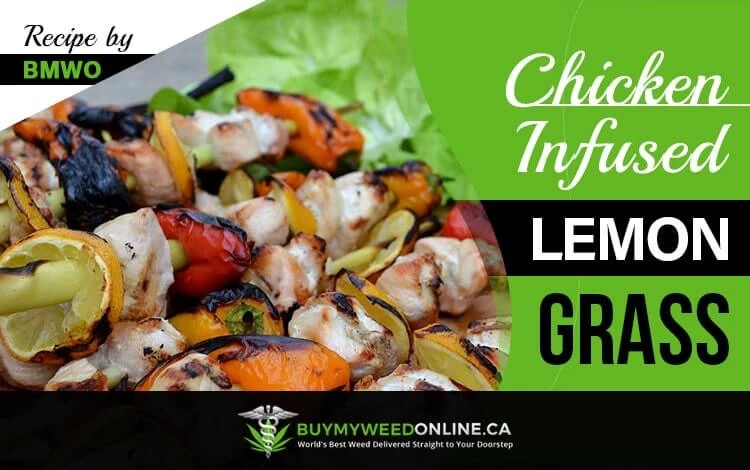 Cannabis-infused Lemongrass Chicken Skewers
Place the lemon slices, peppers, and chicken pieces on stalks or skewers.

Take a small-sized bowl and add yogurt, chopped peppers, garlic, cannaoil, ginger, cumin, Aleppo pepper, black pepper and sea salt. Squeeze lemon juice in the bowl and stir well to form a mixture.

Keep grilling the skewers until the juices are clear & chicken is no longer pink.

Wrap the grilled chicken along with peppers in lettuce leaves and serve it with the prepared sauce.
medium
Recipe Card powered by

Best Sellers
Buy My Weed Online has everything you need, from premium strains to edibles and concentrates. With unbeatable prices, our online dispensary is guaranteed to be your go-to for all of your cannabis needs.
Shop now and join the thousands of satisfied customers who have already made us their top choice.