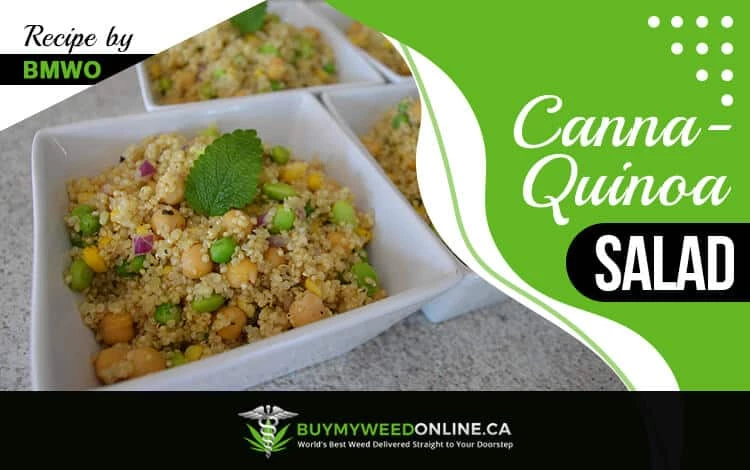 Nowadays, people are prioritizing healthier eating choices, over processed food, and this change is surely a positive one. This is the perfect time to make healthy changes in our eating habits.
It's been a few weeks since I've taken my diet seriously. I have partially switched to a healthier, natural, low-calorie meal plan, and I'm consciously eating more veggies than meat. And let me tell you, I'm loving it!
This salad is an important part of my new healthy diet, as I have it for lunch almost every day. This salad is a filling & wholesome meal – one which you won't find yourself munching on snacks after eating. It will keep your body running until supper, or dinner. It is rich in vitamins & antioxidants – yet another bonus.
The thing I love the most about this salad is that it's super versatile. You can add parsley, red onions, tomatoes, chickpeas, cucumber, or literally all your favorite veggies to it. If you are a meat lover, you can add chicken or shrimp too.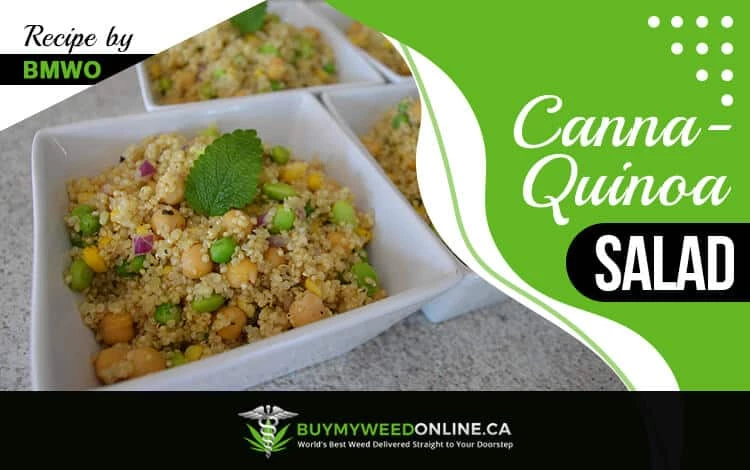 Canna-Quinoa Salad
Place quinoa in a large bowl.

Heat 2 tbsp olive oil in a large skillet, and sauté peas, corn, chickpeas & edamame for 5 - 7 min. Allow them to cool.

Add cooked veggies to the quinoa, along with red onion & chopped mint.

In a small bowl, whisk together cannabis-oil, 1 tbsp olive oil, lemon juice, garlic, cumin, salt & pepper.

Toss with quinoa mixture, and divide among 4 dinner plates. Enjoy!
medium
Recipe Card powered by

Best Sellers
Buy My Weed Online has everything you need, from premium strains to edibles and concentrates. With unbeatable prices, our online dispensary is guaranteed to be your go-to for all of your cannabis needs.
Shop now and join the thousands of satisfied customers who have already made us their top choice.