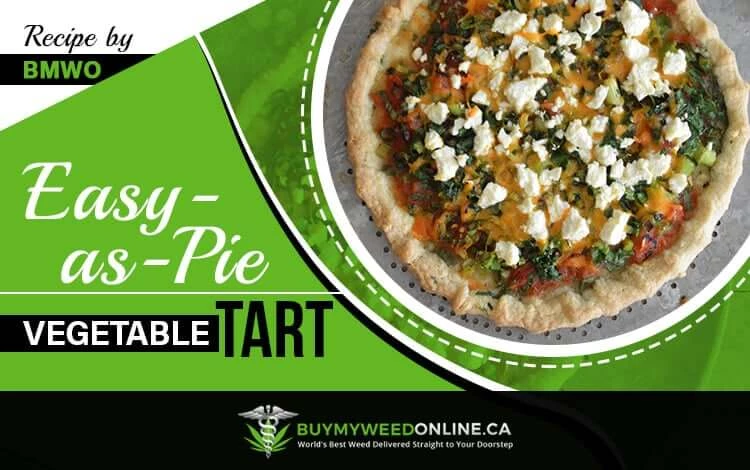 I really wanted to take vegetables outside the realm of salads & sandwiches, and showcase them in savoury tarts and pies. After much brainstorming, I came up with this super-easy & super-tasty recipe, which I'm super-proud of!
I've made this twice, and it turned out amazingly delicious & beautiful both times. This infused vegetable tart is also perfect leftover for lunch or dinner. Just bake it up with shredded cheese, some herbs and roasted peppers, and there you go – a delish dish!
I love making medicated magic of my own, and keep experimenting with infused dishes. I've recently learned how to use canna-oil in a number of dishes. I love how you can make incredibly impressive dishes using cannabis oil – be it a fill-it-up meal or a light evening snack.
I usually infuse the oil for this recipe with indica strains for this vegetable tart. It's an old favorite and I've started using indicas more frequently these days. They're very relaxing, give a pretty good, euphoric high, and usually taste good too! The best thing about them? They treat your insomnia. So, for all the people like me who suffer from sleep disorders, indicas work great!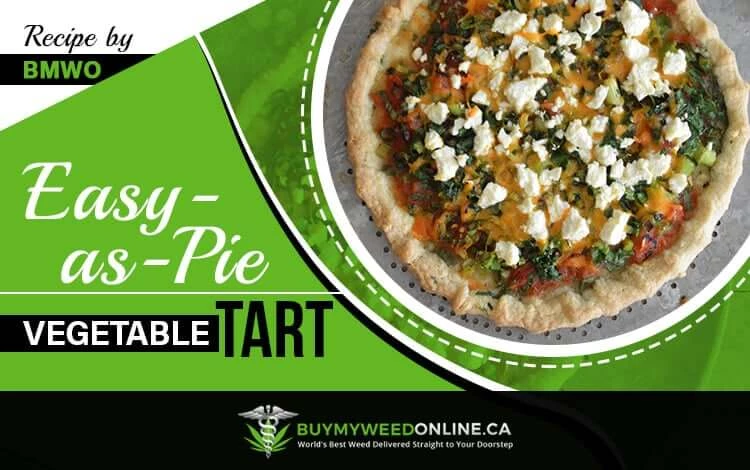 Easy-as-Pie Vegetable Tart
Preheat the oven at 340°F.

Dust flour on your work surface. Roll out the pie crust, gently.

Gently, place the pie crust on a baking sheet or pizza tray, using a large spatula, or rolling it around your rolling pin to transfer.

Generously, brush the pie crust with canna-oil. Top with the veggies, followed by the cheddar & feta cheese, leaving about 1 inch clear around the edges.

Pull up the pie crust edges & crimp, for a beautiful finish.

Bake for about 10 - 12 min, until the cheese is melted and the crust becomes golden brown.

Remove from oven, and allow it to cool for 10 min. Enjoy!
medium
Recipe Card powered by

Best Sellers
Buy My Weed Online has everything you need, from premium strains to edibles and concentrates. With unbeatable prices, our online dispensary is guaranteed to be your go-to for all of your cannabis needs.
Shop now and join the thousands of satisfied customers who have already made us their top choice.