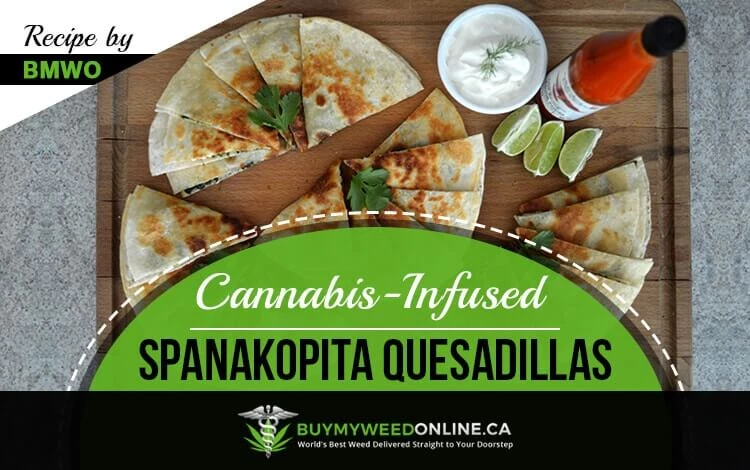 This has to one of the most delicious food ideas that I've ever shared. I made this dish for the first time about 8 months back, and since then I've been loving it.
Also, for the ones who don't know spanakopita and cannabis, along with their great taste also have various health benefits. In fact, the first time I made cannabis-infused spanakopita was for a friend who is diabetic.
Spanakopita is an immunity booster and helps prevent heart diseases, as well as diabetes. It also helps improve brain function. With all these benefits, one can simply not skip spanakopita in their dishes.
The recipe of Cannabis-Infused Spanakopita Quesadillas that I'm sharing here today, are going to be the yummiest quesadillas you've ever had.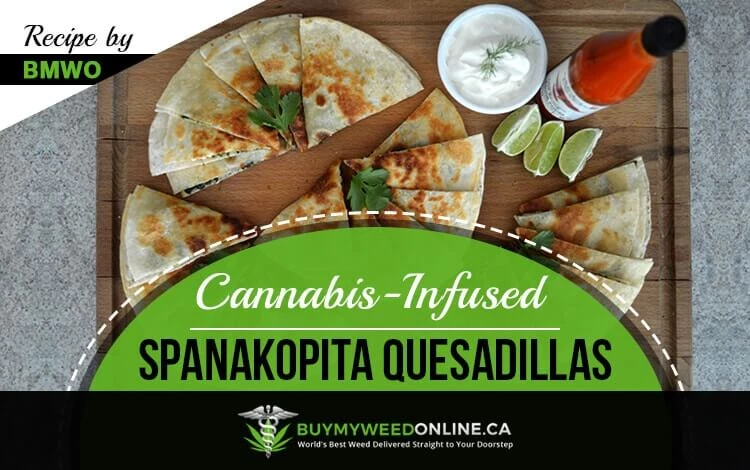 Cannabis-infused Spanakopita Quesadilla
Take a small bowl and combine feta, ricotta, dill, salt, and red pepper flakes in it.

Take a medium-sized frying pan and heat cannabis oil on medium-low heat. Add onion and cook for 4-5 minutes. Add scallions and cook for an additional minute.

Add spinach in the same pan and cook for about 3-4 minutes. Keep stirring to mix well. Set aside.

Heat canola oil in a large frying pan, on medium heat, coating the pan evenly. Place one tortilla in the pan.

Spread ¼ of the ricotta mixture evenly over the tortilla, leaving 1 - 1 ½ inches clear. Top the ricotta mixture with ¼ of the spinach mixture, evenly.

Place another tortilla on top, and sauté the first side for about 4 minutes total. Then, carefully turn and cook the other side for about 4 minutes.

Tip: Place a dinner plate, upside down, on top of quesadilla, then carefully, flip pan over, holding the dinner plate with your other hand. Then, carefully, slide the quesadilla back into the pan, to finish cooking the other side.

Carefully, remove from the pan & keep warm, while preparing remaining quesadillas.

Slice quesadillas into wedges, using a large knife, or a mezzaluna.

Serve them with hot sauce & plain yogurt, if desired.
medium
Recipe Card powered by

Best Sellers
Buy My Weed Online has everything you need, from premium strains to edibles and concentrates. With unbeatable prices, our online dispensary is guaranteed to be your go-to for all of your cannabis needs.
Shop now and join the thousands of satisfied customers who have already made us their top choice.