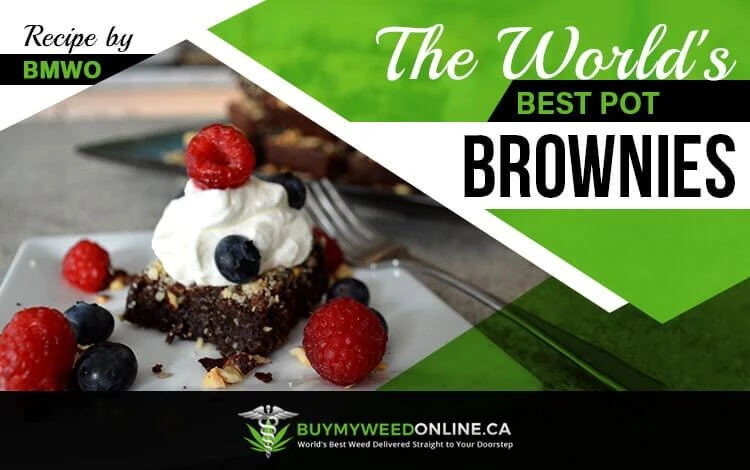 Whenever I hand a homemade brownie to someone, the first question I get from them is, "Does it have weed in there?" And the answer is, obviously, a big YES! There's a reason why they're called "The World's Best" Pot Brownies, and this is the reason…
The cannabis-laden, chocolatey treats are simply to die for! Pot brownies are everyone's first foray, when it comes to canna-infused desserts.
However, the recipe for this brownie is a bit tricky. If they are prepared incorrectly, then they may end up with a bitter, raw, marijuana taste. However, if done right, then there's no dessert as delicious as this one.
To make the world's best pot brownie, I make a bit more of a luxe version of this recipe, recommended by my friend. It has raspberries, blueberries, hazelnuts & almond extract, which are usually not used in simple pot brownies.
Some people, who like more fudgy brownies, usually use chocolate ganache, but I personally prefer balanced treats, so I use cocoa powder instead. However, it's completely up to you which one you use. Try combining both a ganache & cocoa powder, to make your brownies ultra-fudgy.
So here's the world's best pot brownie recipe: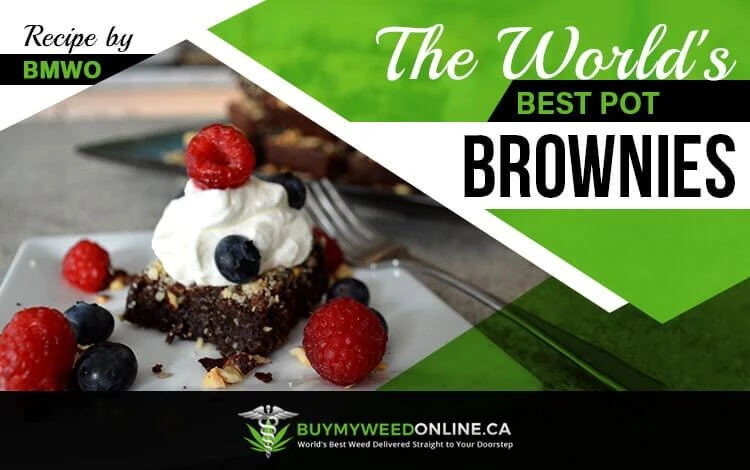 Pot Brownie Recipe
Preheat oven to 340 °F, and place parchment in bottom of a 9 x 13 inch pan, greasing with butter.

In a microwave-resistant bowl, melt canna-butter, unsalted butter & chocolates, on low heat.

Add sugar & stir. Add eggs, vanilla extract, almond extract & cocoa powder, combining well.

Stir salt into flour, and add to brownie batter. Stir, just to combine.

Spread batter evenly in parchment-covered, greased pan, and sprinkle nuts on top.

Bake for about 30 - 35 min, until center is set.

Cool down to room temperature. Serve with whipped cream & fresh fruits - raspberries & blueberries. Enjoy!
medium
Recipe Card powered by

Best Sellers
Buy My Weed Online has everything you need, from premium strains to edibles and concentrates. With unbeatable prices, our online dispensary is guaranteed to be your go-to for all of your cannabis needs.
Shop now and join the thousands of satisfied customers who have already made us their top choice.