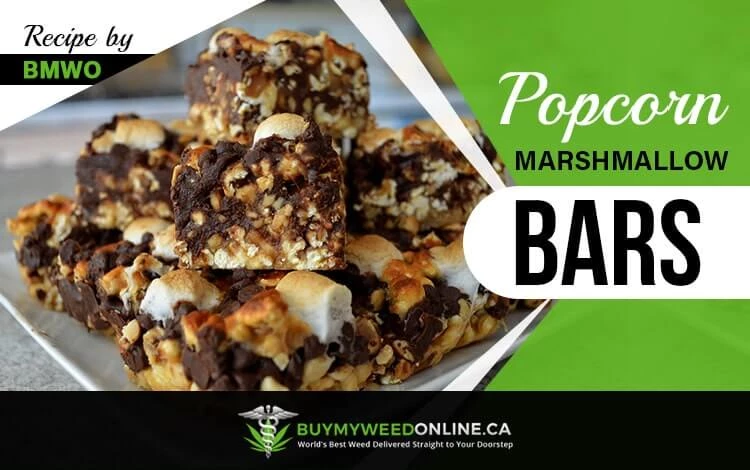 I've never been this excited to share my recipes before. And I'll tell you why. The reason behind this overwhelming excitement is that it took me a lot of time, effort, and experiments to develop this super-awesome, super-yummy popcorn marshmallow bars' recipe, and I'm finally able to share It with you all.
A lot of people think that it's really difficult to make popcorn marshmallow bars at home. Well, if you follow this recipe you'll realize that it's a super-easy and super-quick dessert to prepare. It may sound funny but it took me like 4 tries to finally come up with the perfect recipe to make these classic and fabulous popcorn treats.
These popcorn marshmallow bars can be made using regular popcorn or caramel corn. They taste great with caramel corn though, but I personally like them more with plain popcorn. However, it's up to you which one you use.
Let's move on to the recipe: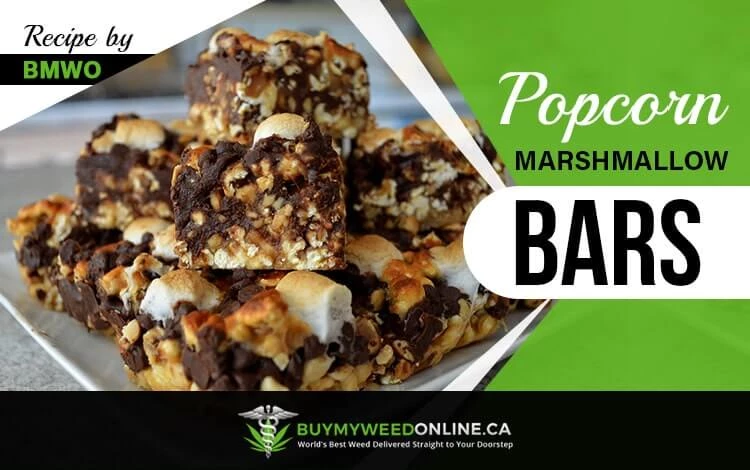 Popcorn Marshmallow Bars
Preheat the oven at 340°F.

Place parchment paper in bottom of a 9-inch square pan.

In a large pan, melt cannabis-butter, on low heat. Then, add marshmallows, saving ½ cup to use for later. Keep stirring, until marshmallows are fully melted into butter.

Add peanut butter & stir, to combine thoroughly.

Add popcorn, and mix until evenly coated.

Spread half of mixture in prepared pan. With clean, moist hands, press down popcorn, and try to make thickness even.

Evenly, sprinkle peanuts & 1 cup of chocolate chips over top.

Pour remaining popcorn mixture over peanuts & chocolate chips, pressing down popcorn again.

Evenly, sprinkle remaining chocolate chips & marshmallows over mixture, and place pan in oven for 5 - 7 min, or until marshmallows turn golden brown. Keep your eye on them!

Allow pan to cool at room temperature, and then chill in refrigerator, until completely cool & set.

Cut into 16 equal squares & serve.
easy
Recipe Card powered by

Best Sellers
Buy My Weed Online has everything you need, from premium strains to edibles and concentrates. With unbeatable prices, our online dispensary is guaranteed to be your go-to for all of your cannabis needs.
Shop now and join the thousands of satisfied customers who have already made us their top choice.