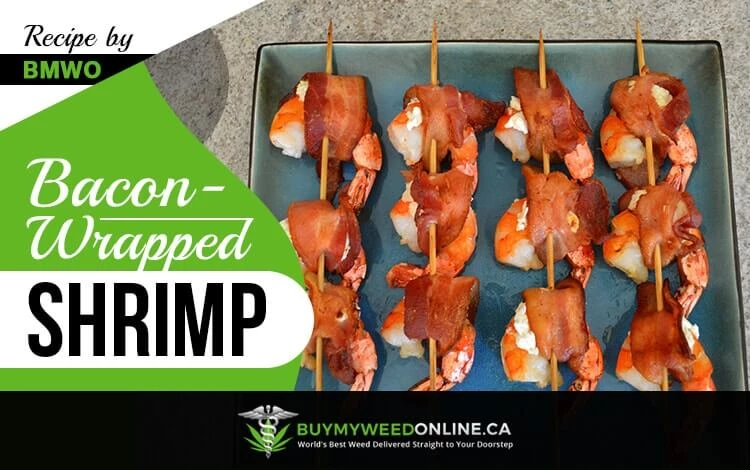 If you love shrimp & you love bacon – put them together! Add a little goat cheese, and some cannabis-infused olive oil & you are on your way to a stellar appetizer.
The sweet shrimp, combined with salty, crispy bacon are brought to a higher plane with the creamy, and slightly tangy chevre. To top it all off, THC is added with the canna-olive oil, all brightened up with a squeeze of citrus.
It IS just as good as it sounds, and the aroma will be enough to entice anyone to take a nibble!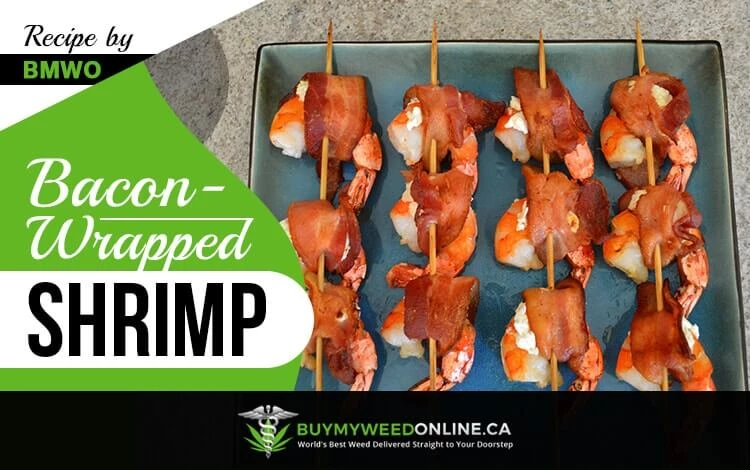 Bacon-Wrapped Shrimp
Soak skewers in water, in a long, shallow dish, for 20 - 30 mins.


Preheat oven to 340 degrees F.

Over medium-low heat, in a medium saucepan, halfway cook the bacon, remove & allow to cool.

Place raw, peeled & cleaned shrimp, with tails intact, and brush with canna-oil.

On top of each shrimp, place a small amount of cold goat cheese in the center, squeeze with lemon & add a pinch of sea salt.

Wrap halfway cooked bacon around the shrimp, completely covering cheese, with the seam on the back of the shrimp.

Skewer the bacon wrapped shrimp, all facing the same direction.

Place bacon-wrapped shrimp, seam side down, on a baking sheet.

Bake skewers until the bacon is fully cooked, and the shrimp are pink - about 5 - 8 minutes.
easy
Recipe Card powered by

Best Sellers
Buy My Weed Online has everything you need, from premium strains to edibles and concentrates. With unbeatable prices, our online dispensary is guaranteed to be your go-to for all of your cannabis needs.
Shop now and join the thousands of satisfied customers who have already made us their top choice.