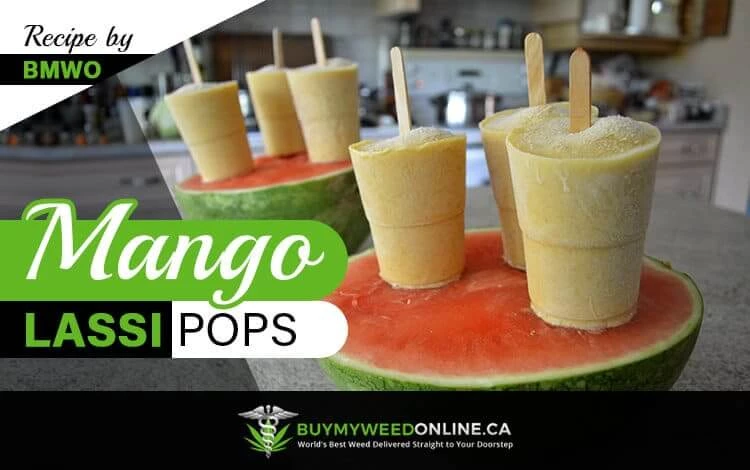 A few weeks back, I was scrolling down my Facebook feed, and came across a few pictures of bright-colored, tasty-looking strawberry popsicles. My mouth was watering!
I was very tempted to make something similar, and spent some time brainstorming & searching popsicle recipes. Ultimately, I came to the decision of making mango pops. I chose mango flavor because it is my favorite, summer fruit. Also, mango is sweet & tart, thick when pureed, and produces slightly less icy pops, as it freezes well.
These refreshing & exotic mango lassi pops, made with fresh mangoes & vanilla yogurt, are super-easy to make, and already my family's favorite! So simple, you can make them on a regular basis, with minimal fuss & mess.
When I was making these popsicles, I knew I wanted a bit of yogurt-based, natural creaminess. "Yogurt with mango?," I thought, and suddenly, the idea of an Indian mango lassi came to mind. It's a delicious, creamy drink made with mangoes, yogurt & milk.
These mango lassi pops use a combination of vanilla yogurt & coconut cream, to give them a richer texture & mouth feel. However, if you want an icier result, you can go for lower-fat versions – of the yogurt, coconut cream, or both – as they contain a comparatively higher water content. In other words, you may use low- or no-fat yogurt, and use coconut milk or cow's milk, as desired.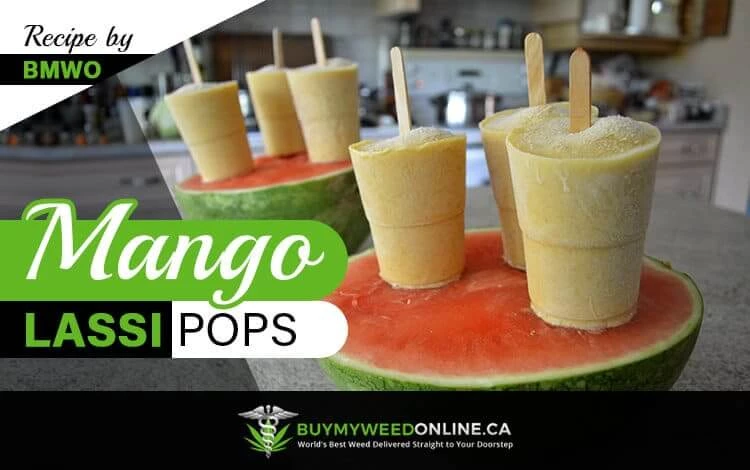 Mango Lassi Pops
Purée, then add remaining ingredients. Purée, until as smooth as desired.

Pour mixture into popsicle molds, and place into freezer. Freeze completely - about 4 - 6 hrs, or overnight.

Once popsicles are frozen, remove from molds & serve immediately. Enjoy!

Tip: If you don't have popsicle molds, use plastic cups, topped with plastic wrap, secured by a rubber band. Using the tip of a sharp knife, prick a small hole in the center & feed popsicle sticks through, to stand them straight.

Tip: If necessary, run outside of molds under warm/hot water, to remove popsicles, more quickly.
easy
Recipe Card powered by

Best Sellers
Buy My Weed Online has everything you need, from premium strains to edibles and concentrates. With unbeatable prices, our online dispensary is guaranteed to be your go-to for all of your cannabis needs.
Shop now and join the thousands of satisfied customers who have already made us their top choice.