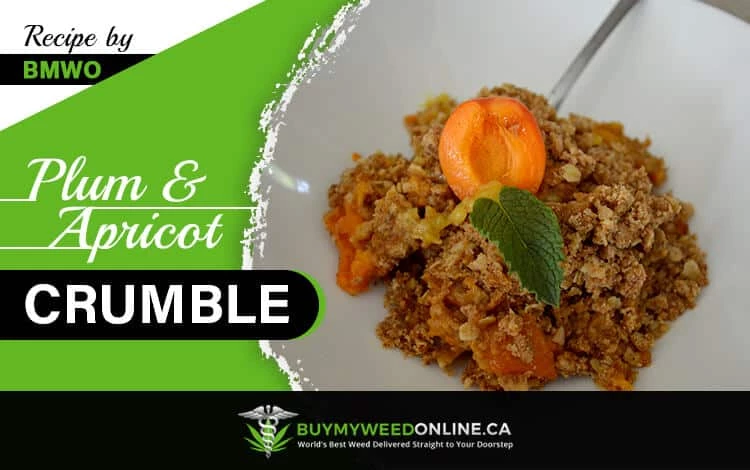 With so many fruits coming into season, during the summer, it's difficult to decide what to turn them into. It's because there are so many great choices out there!
Last year, when I was experimenting with the fruits in my refrigerator, I ended up making a super-tasty apricot tart, in which I added some walnuts & dates. Later, I had made a plum & apricot crumble, with these ingredients. It tasted heavenly! Since then, it has become one of the most demanded dishes in my home.
This crumble can be made 1 – 2 days before you bake it. You can add some almond paste on top, before baking, as it makes it even more delicious.
Many people get confused as to which strain to use, while making cannabutter needed for recipes like these. Well, it's all up to you, but I usually use the "Dark Star" strain to make it.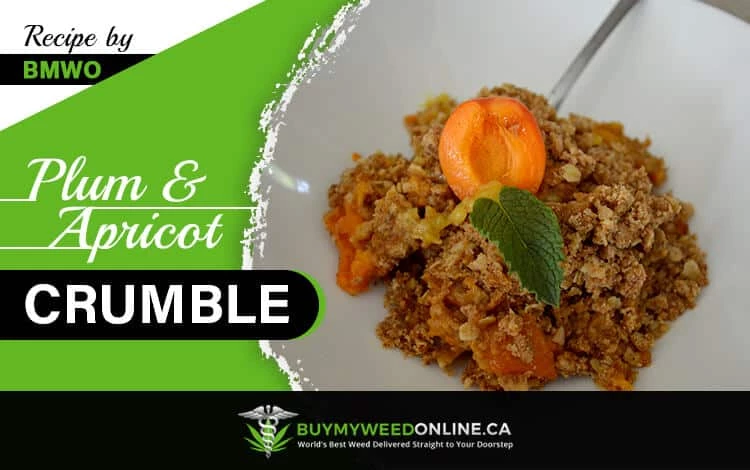 Plum and Apricot Crumble
Preheat the oven at 325 F.

Take a 9-inch dish and coat its bottom with unsalted butter.

Take a medium-sized bowl, and add apricots, plums, orange juice concentrate, 2 tbsp coconut sugar & vanilla extract. Mix, to combine evenly.

Spread fruit mixture evenly in the dish.

Cut canna-butter into small pieces. Take another bowl and add butter, flour, oats, cinnamon powder, ginger & remaining coconut sugar. Mix ingredients, using your fingers, until mixture is crumbly.

Sprinkle prepared mixture over plums. Roast until topping turns brown & crispy - about 25 - 30 min.

Remove dish from oven & serve warm.
easy
Recipe Card powered by

Best Sellers
Buy My Weed Online has everything you need, from premium strains to edibles and concentrates. With unbeatable prices, our online dispensary is guaranteed to be your go-to for all of your cannabis needs.
Shop now and join the thousands of satisfied customers who have already made us their top choice.