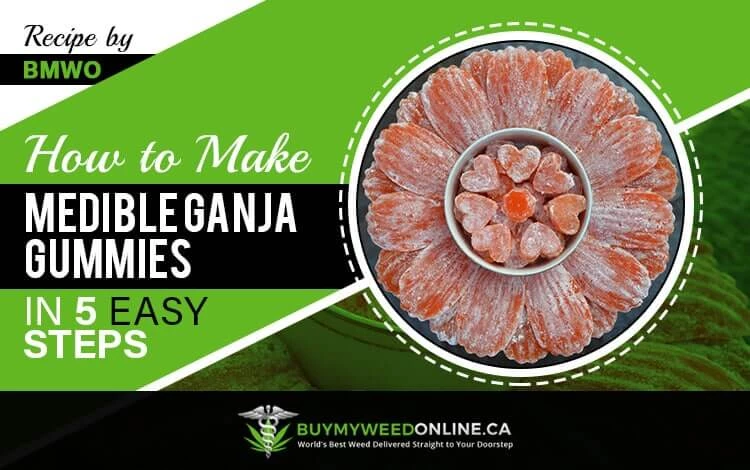 Do you know you can make ganja gummies at home? Did you know they only takes a few ingredients to make?
These convenient, cute, Ganja gummies are so much fun to make – and they're very flavorful. That makes them an effective and easy way to consume medicated cannabis.
You can get as creative as you like with these gummies, which is another reason why I love making them at home. These yummy, chew-able snacks can be made using your favorite fruits & veggies. I usually make them in orange or strawberry flavor.
If possible, use silicone molds to make these candies, and they will pop out right after being completely chilled. It is also easier to taste the gummies mixture, before your pour it into the silicon mold. If the taste of cannabis is too strong, you can balance it by adding some more honey. It's very important to buy a good quality gelatin, as it will affect the quality of your gummies.
These bite-sized, medicated gummies are a treat for cannabis-lovers with a sweet tooth. Wherever you are, you can pop them in your mouth & enjoy.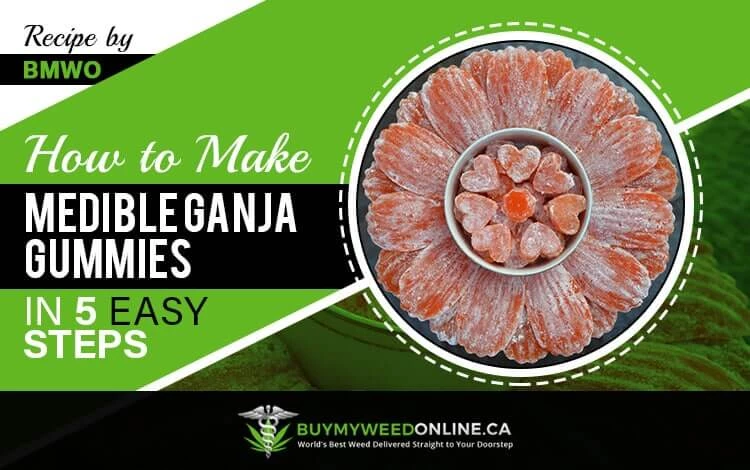 THC Gummies Recipe
Add one cup of orange juice and Jell-O in a medium saucepan. Add cannabis-infused cooking oil and honey and place the saucepan over low heat. Stir frequently.

Mix gelatin with remaining orange juice in a small bowl and allow it to rest for 5 mins.

Combine gelatin mixture with Jell-O in the saucepan and cook for 5-7 mins over low heat. Stir constantly. Don't let the mixture stick to the sides of the pan.

Pour the mixture into silicone molds (or mini papers cups). Allow it to cool at room temp for a few minutes and then place it in the refrigerator.

When chilled, remove the gummies from the molds or paper cups. Toss the candies with some corn starch to prevent sticking.
medium
Recipe Card powered by

Best Sellers
Buy My Weed Online has everything you need, from premium strains to edibles and concentrates. With unbeatable prices, our online dispensary is guaranteed to be your go-to for all of your cannabis needs.
Shop now and join the thousands of satisfied customers who have already made us their top choice.