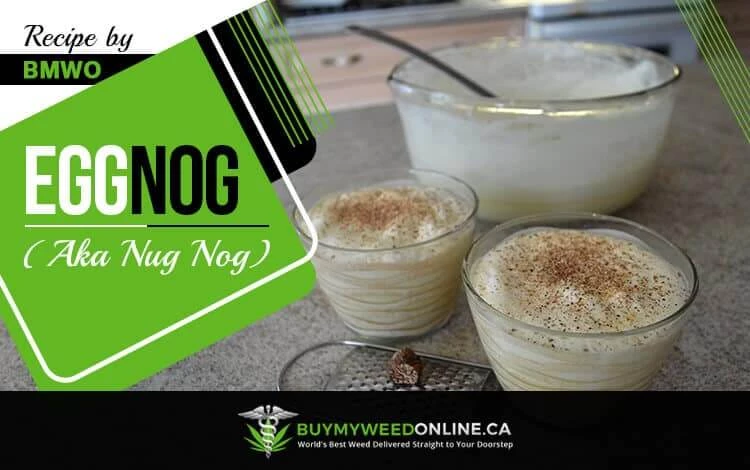 A few years back I sought out to make eggnog at home. My first attempt was a huge failure and left me and my sister cringing. It was because I used cooked egg method, which I later realized wasn't just for me. So it's taken me years to come up with the perfect eggnog recipe, which I will be sharing with you all today.
Homemade eggnog is an irresistible thing! Creamy and rich, with delightful hints of vanilla and nutmeg – Just perfect! You can find good brands of eggnog in the store and add your cannabutter to one of those and have it, but homemade eggnog still tastes better than those ready-made ones, and so it's worth the effort.
You won't believe how simple and tasty this dreamy drink is. It's one of those beverages that go straight into the heart and leaves you dreaming about it even after having it. And this recipe is really the best! Seriously, this homemade eggnog will wow your guests and will soon become a family favorite.
Let's move on to the recipe: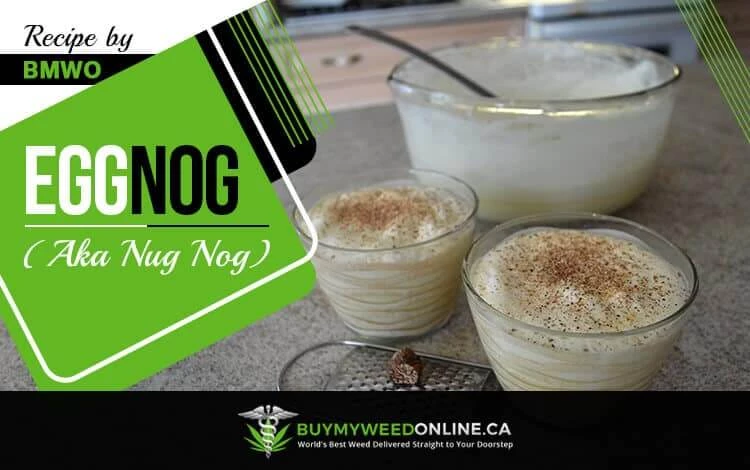 EggNog (aka Nug Nog)
How to Step

In an electric mixer, beat the egg yolks until they become light. While mixing, add the sugar. And when the sugar has dissolved add cannabutter, vanilla, cream and milk. Keep mixing until well blended.

Second Step

Take another mixing bowl and beat the egg whites. Keep beating until they form soft peaks. Add 2 tbsp. sugar and beat the mixture until stiff.

Stir the egg white mixture into the milk-yolk mixture and chill.

Before serving, stir in the ground nutmeg. Enjoy!
---
Amount Per Serving
---
easy
Recipe Card powered by

Best Sellers
Buy My Weed Online has everything you need, from premium strains to edibles and concentrates. With unbeatable prices, our online dispensary is guaranteed to be your go-to for all of your cannabis needs.
Shop now and join the thousands of satisfied customers who have already made us their top choice.