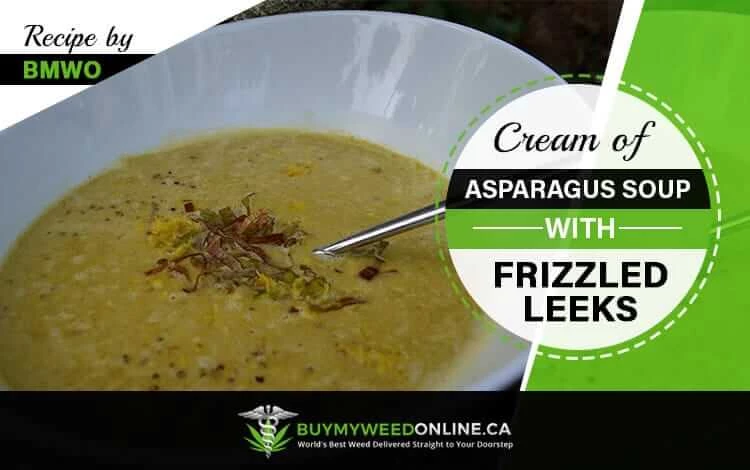 I get so excited when Spring comes around because it is also asparagus season! Mainly, because I love making asparagus soups, which are super tasty, creamy soup.
This classic, soup is French soul-food, and it is very easy to make. It is a great choice for entertaining guests, in asparagus season. This lovely, soothing, green soup is made without using heavy cream. So, it's perfect for people looking for a light meal – it's ideal for lunch or brunch.
Soups are often thought of as a Winter thing, but this Spring soup is a one-of-a-kind – the king of all soups, according to me. So, for all the soup lovers & asparagus lovers, who haven't yet tried it, you must give it a try. You won't be disappointed, I promise!
Here's my go-to recipe for this beautiful, soothing asparagus soup: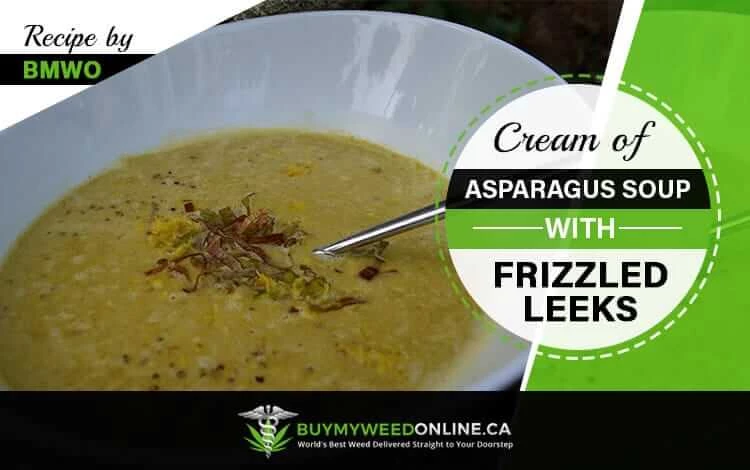 Cream of Asparagus Soup with Frizzled Leeks
Combine asparagus & stock in a medium pot. Boil covered, over medium-low heat, until asparagus becomes tender - about 20 min. Then, reduce heat to low.

Place a medium skillet over medium-low heat, and melt canna-butter. Add 1 cup of leeks & garlic, and cook until leeks become tender - about 7 - 9 min.

Combine leek mixture with asparagus mixture. Add half-and-half. Cook over low heat for about 5 min.

Tip: Do not wash skillet after.

Remove pot from heat, and allow soup to cool slightly.

Place skillet on medium heat, and add canola oil. When oil is warmed through, add remaining leeks - ½ cup - and cook until golden brown & crispy - about 2 - 3 min.

Remove leeks, using a slotted spoon, to a clean, dry paper towel or dish towel, to drain.

Puree soup in a food processor or blender.

Note: An immersion blender can be used, directly in the pot.

Pour blended soup back into pot, and warm it over medium-low heat.

Garnish soup with frizzled leeks & lemon zest. Sprinkle with salt & pepper, before you serve it.
medium
Recipe Card powered by

Best Sellers
Buy My Weed Online has everything you need, from premium strains to edibles and concentrates. With unbeatable prices, our online dispensary is guaranteed to be your go-to for all of your cannabis needs.
Shop now and join the thousands of satisfied customers who have already made us their top choice.