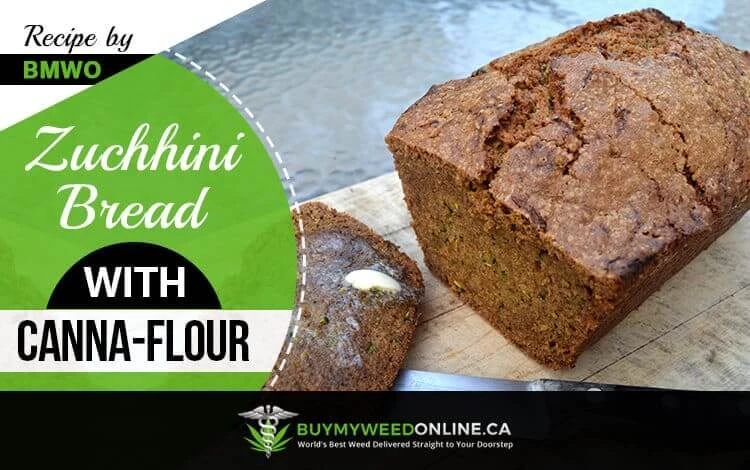 For all those who haven't heard of it before, this bread is a heavenly one that takes you to another world as soon as it enters your mouth. And I'm seriously not exaggerating it. I tried it for the first time about 3 months ago and I couldn't stop munching. I ate ALL of it alone.
The second time I made it was in breakfast when my sister came over. And that was when both of us got hooked to it. She stayed at my place for nine days and we made it every day.
So basically, this bread is made using canna-flour. It has a strong weed taste but you don't have to worry about it. It can be disguised by adding ginger, cloves and vanilla.
Also, before you bake this bread, de-carboxylate the cannabis to release the terpenes, cannabinoids, and flavonoids. If you want to make a more potent bread, simply add more canna flour.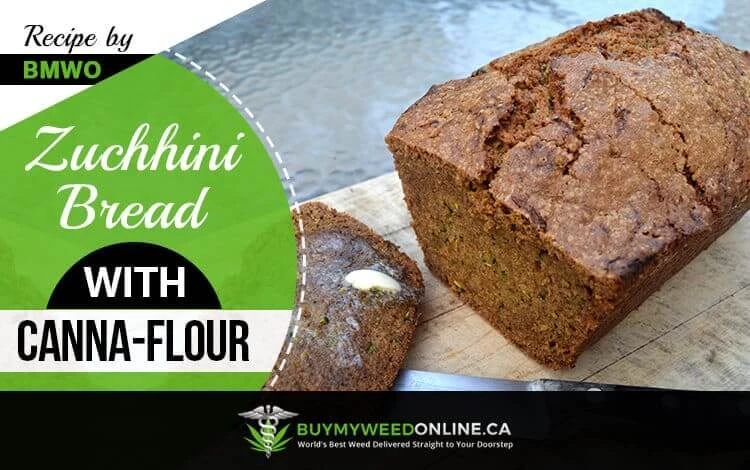 Zucchini Bread with Canna-flour
Take a 9 x 5 inches loaf pan, and spray with baking spray. Set aside.

Add all the dry ingredients, to a large mixing bowl. Set aside.

In a medium- sized bowl, combine vanilla extract, eggs & oil.

Pour egg mixture, into dry ingredients, half at a time, stirring until just combined - i.e. until no trace of flour is left.

Note: Do not overmix!

Add grated zucchini to the bowl, stirring until evenly combined.

Pour mixture into loaf pan, and bake for 55 - 60 min.

Insert a fork or cake tester into centre of loaf, making sure it comes out clean, before removing from oven.

Allow it to cool for 15 min. Then, carefully take a small, sharp knife & run around the edges, before gently turning out onto a wire cooling rack, to finish cooling.

Cut into slices. It's ready to serve!
easy
Recipe Card powered by

Best Sellers
Buy My Weed Online has everything you need, from premium strains to edibles and concentrates. With unbeatable prices, our online dispensary is guaranteed to be your go-to for all of your cannabis needs.
Shop now and join the thousands of satisfied customers who have already made us their top choice.