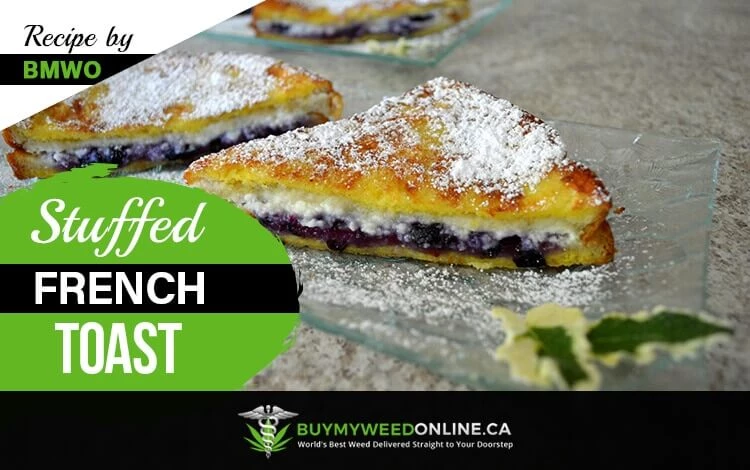 Is it just me or is breakfast incomplete without some super-yummy French toast?
And they're not just a must-have, but also my favorite thing to have in the morning. A large cup of cannabis tea with divine, canna-infused French toast – it's a heavenly combo to start your day with.
Since they are very easy to make, you probably won't even have to worry about having the ingredients on hand, or if you have enough time to prepare them. The cooking will take hardly 10 – 15 minutes.
For this stuffed French toast recipe, I usually use apricot or Marion berry jam. The combination of Marion berry jam and ricotta cheese gives the French toast a very balanced level of sweetness, which is just according to my taste. However, you can stuff them with the jam of your choice – blueberry & blackberry work well & give a stunning presentation as well.
Here's my go-to recipe for tasty stuffed French toast: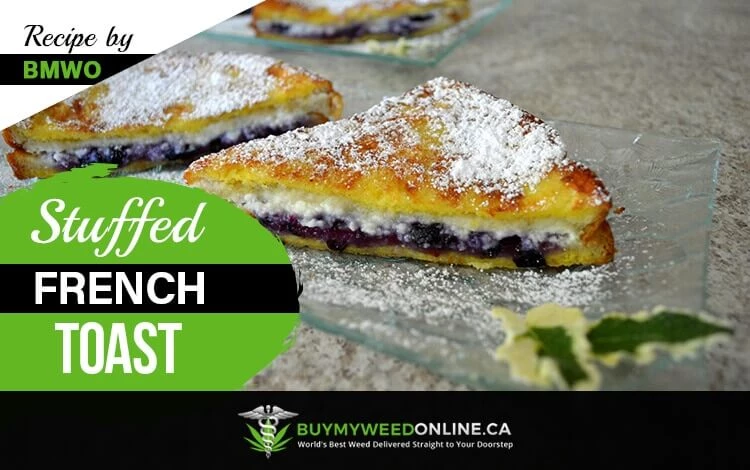 Stuffed French Toast
Add a layer of ricotta cheese, on top of the non-buttered sides followed by a layer of jam. Place 1 slice of bread, on the top of each, making a sandwich, and brush the tops with remaining cannabutter.

In a shallow bowl, beat milk & eggs. Dip the sandwiches in the egg mixture.

Preheat a large skillet, and melt butter over medium heat. When the butter is melted, place sandwiches in the skillet and cook each side for 3 - 4 min, or until they turn golden brown.

Cut sandwiches in half, diagonally, and place them on serving plates. Sprinkle with confectioners sugar & serve warm.
easy
Recipe Card powered by

Best Sellers
Buy My Weed Online has everything you need, from premium strains to edibles and concentrates. With unbeatable prices, our online dispensary is guaranteed to be your go-to for all of your cannabis needs.
Shop now and join the thousands of satisfied customers who have already made us their top choice.