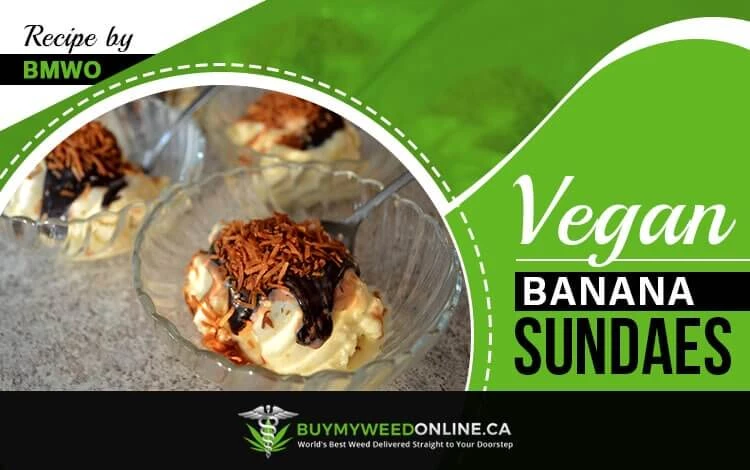 Digging into this sweet, summer delight gives me unexplainable satisfaction. If you have a soft spot for ice-cream sundaes, you will know exactly what I mean. The classic combo of vanilla and banana, topped with chocolate syrup and toasted coconut is too die for!
The flavor of banana pureed in the cold, creamy texture of ice-cream, along with the delightful flavor of chocolate – you're going to absolutely love this!
Insanely delicious ice-cream sundaes are a perfect cannabis-infused dessert to serve to guests, when the summer heat kicks in. I made it for the first time, about 3 years back. After the very first time, I was sure I wanted to make it over and over again. After all, who doesn't love a bowl full of creamy, fruity happiness?
Another great thing about this super-yummy sundae is that it can be made better & better. I'm talking about toppings here! You can add roasted fruits, Irish caramel, fruity pebbles, strawberry or blueberry sauce – and the list goes on – to devise your own vegan banana sundae sensation. I like them in their simple form, so I only top with chocolate syrup & sprinkle it with toasted coconut, but you can elaborate any way you like.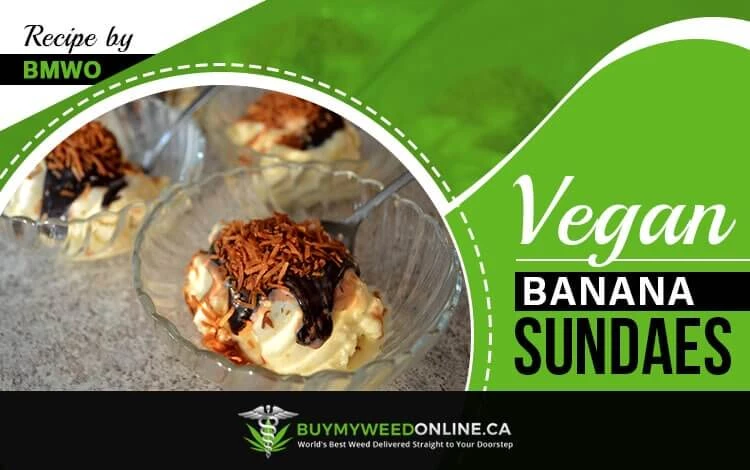 Vegan Banana Sundae
Toss banana slices with lemon juice, and place in freezer, until completely frozen.

Toast shredded coconut for 2 - 3 min at 350 ℉, watching to make sure it doesn't get too browned. Reserve, as a garnish.

Combine canna-oil, vanilla extract, cocoa powder & agave nectar, in a small bowl. Stir well.

Remove frozen bananas from freezer, and purée in a food processor.

Quickly, scoop puréed bananas into 4 small dessert bowls, and top with chocolate syrup. Sprinkle with toasted coconut.
easy
Recipe Card powered by

Best Sellers
Buy My Weed Online has everything you need, from premium strains to edibles and concentrates. With unbeatable prices, our online dispensary is guaranteed to be your go-to for all of your cannabis needs.
Shop now and join the thousands of satisfied customers who have already made us their top choice.