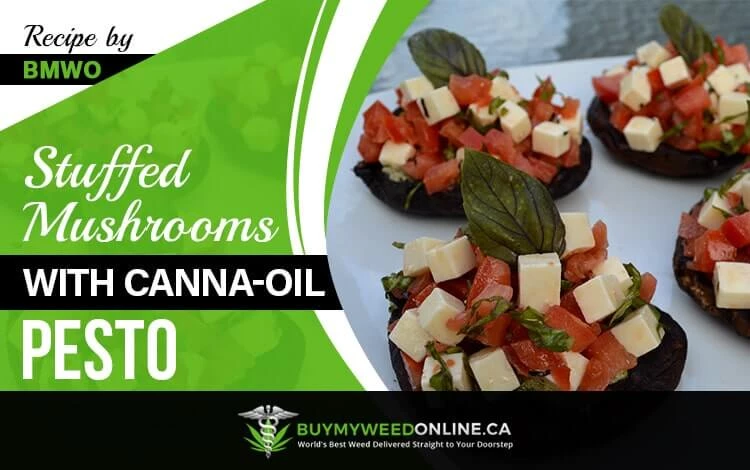 Summer's here, and so are my cravings for mushroom dishes! If you're someone who loves getting in the kitchen and trying new recipes, you're in the right place.
Mushrooms are one of the most versatile things that you can use in your cooking. This underrated vegetable can be used to make countless dishes, one of which we'll be learning here.
Most people think that mushrooms are used as a supporting ingredient, or for toppings on different dishes. However, that's not true at all! Mushrooms are used as a key ingredient in many recipes, as well as various types of sauces.
I'll be sharing the recipe of my favorite mushroom dish with you all. This stuffed mushroom dish. topped with mozzarella, tomato & fresh basil is very easy to cook, and can be baked before or after adding the toppings. However, I like the idea of raw ingredients and roasted mushrooms here more.
Read on to find out how to prepare this dish: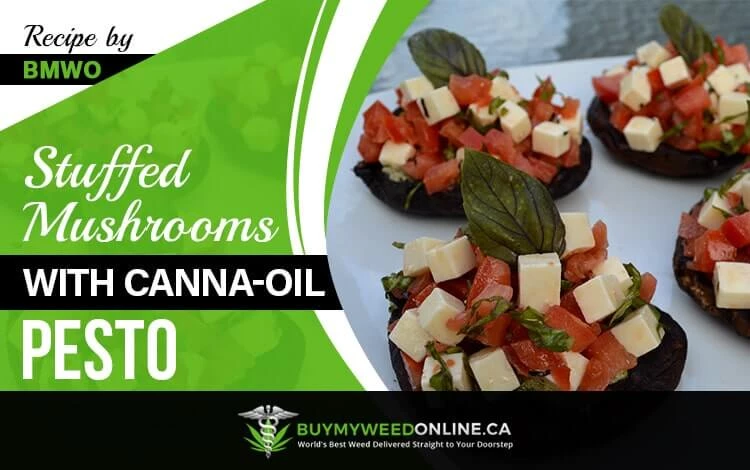 Stuffed Mushrooms with Canna-oil Pesto
Take the mushrooms and brush them 1 tsp olive oil. Grill each side for about 4-5 minutes on medium-high heat. Place them on a plate.

Take a medium-sized bowl, add cheese, basil, tomato & olive oil, and mix the ingredients together. Allow the mixture to sit, while preparing the pesto.

Combine lemon juice, oregano, walnuts, canna-oil, salt, and lemon juice, in a food processor. Mix, until smooth.

Fill grilled mushrooms with pesto. Add tomato-cheese mixture on the top & serve.
easy
Recipe Card powered by

Best Sellers
Buy My Weed Online has everything you need, from premium strains to edibles and concentrates. With unbeatable prices, our online dispensary is guaranteed to be your go-to for all of your cannabis needs.
Shop now and join the thousands of satisfied customers who have already made us their top choice.