Death Bubba is a hybrid strain of cannabis renowned for its potency, having been created by crossing two powerful strains: Bubba Kush and Death Star. Boasting a composition of 70% Indica and 30% Sativa, Death Bubba is known for its calming effects due to the strong Indica influence.
What is Death Bubba?
Originating in Vancouver, BC, Death Bubba is the offspring of Bubba Kush and Death Star. Its aroma reminds one of freshly cut grass with a hint of skunk, while its smoke is earthy and sweet. Consuming Death Bubba initially results in an energetic and uplifting rush. However, as the Indica dominance takes hold, a deep sense of relaxation and euphoria envelops the consumer.
Read also: Strain Review: Romulan
Death Bubba is particularly effective for muscle pain relief, followed by deep, restful sleep. Among Canadian cannabis aficionados, Death Bubba is reputed for inducing the most calming sensations among cannabis strains.
Beginners should approach Death Bubba with caution, as its potency may cause drowsiness, especially when consumed in excess. For seasoned consumers, however, Death Bubba is a top choice due to its consistent and positive effects.
Aroma and Flavor
Death Bubba's aroma is a complex blend reminiscent of its parent strains, with an intense skunky scent coupled with notes of spicy lemon pine and earthiness.
The flavor of Death Bubba is largely influenced by its limonene content, which imparts a woody, earthy taste. The presence of caryophyllene adds a spicy dimension, which also contributes to its anti-inflammatory properties.
Appearance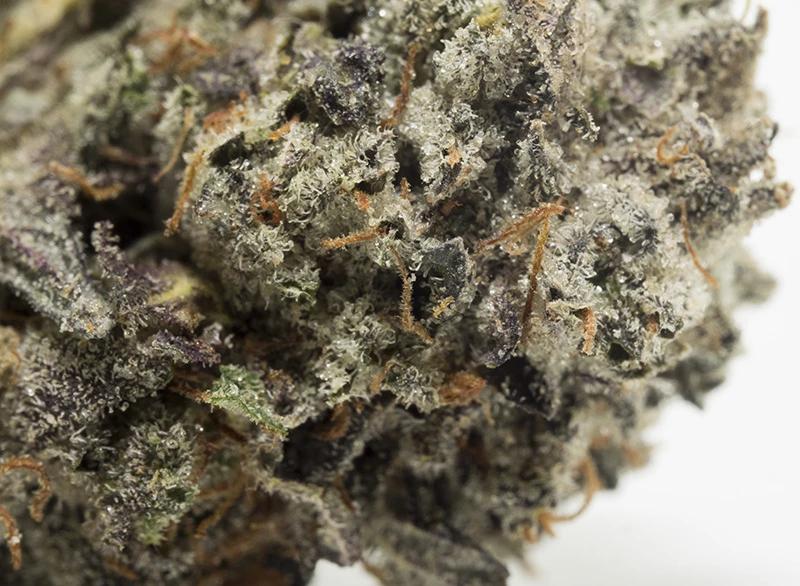 Death Bubba boasts a rich tapestry of colors, including green, orange, and yellow hues wrapped around its buds. The most striking feature is its medium-sized dark forest green nugs adorned with orange and purple strands.
Potency
Death Bubba is rich in THC, typically containing between 25% and 27%, though some batches reach as high as 29%. The high THC content is inherited from its potent parent strains, contributing to the intense initial rush and deep relaxation. CBD content is generally less than 1%.
Growing Death Bubba
Growing Death Bubba involves crossing Bubba Kush with Death Star. Both parent strains flower in six to eight weeks and remain relatively short. Death Bubba inherits these traits and can be cultivated hydroponically, potentially reducing the growing time. Proper curing is essential to maximize the flavor and aroma.
Best Sellers
Buy My Weed Online has everything you need, from premium strains to edibles and concentrates. With unbeatable prices, our online dispensary is guaranteed to be your go-to for all of your cannabis needs.
Shop now and join the thousands of satisfied customers who have already made us their top choice.