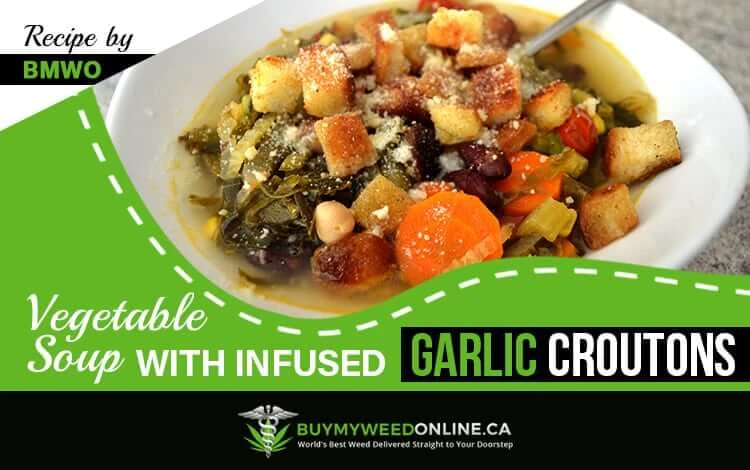 I love experimenting with flavors of soups. They can be made with 5 ingredients, or 50. They can be completed in 15 – 20 mins, or cooked over several hours. In summers, they're served refreshingly chilled, and in winters, steaming hot & soul-soothing.
This heavenly & delicious, twice-medicated soup is usually made in winters, in our home, and served warm. A hearty soup, along with some crusty bread & simple salad – it is my favorite meal in the dead of winter.
Since it is a vegetable soup that is very easy to make, I never think twice, before preparing it. All you've got to do is fill a soup pot with your favorite vegetables, herbs & spices, and add some liquid to cover & cook. It has no choice, but to turn out tasty. If you like it rich, add shredded cheese & sour cream, to garnish.
Packed with your favorite veggies, this soup makes a healthy, happy, winter meal. Because everyone needs a quick, easy vegetable soup recipe, here's my version to help you out.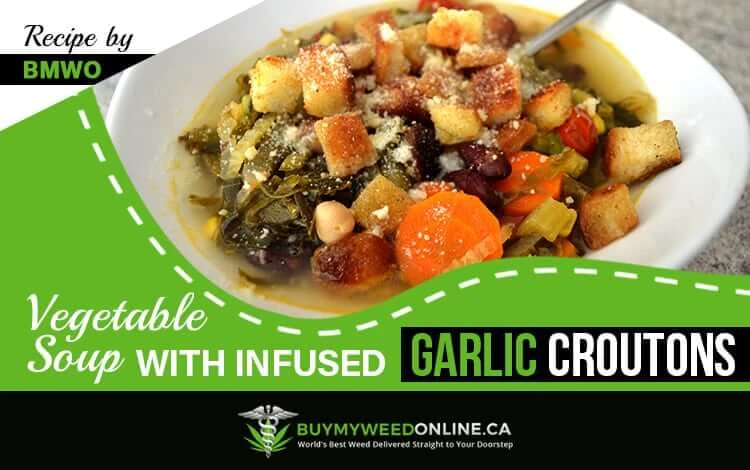 Vegetable Soup with Infused Garlic Croutons
For Vegetable Soup
For Infused Garlic Crouton
To Prepare Vegetable Soup
In a large saucepan, heat canna-oil. Sauté carrots, cabbage, green beans, onion, grape tomatoes, kale & garlic for 8 - 10 min.

Stir in peas & corn. Add water & canned beans. Simmer for 35 - 40 min.
To Prepare Infused Garlic Crouton
Heat remaining canna-oil, in a frying pan. Sauté bread cubes, until golden brown.

Pour soup into bowls, top with garlic croutons & shaved Parmesan cheese. Enjoy!
easy
Recipe Card powered by

Best Sellers
Buy My Weed Online has everything you need, from premium strains to edibles and concentrates. With unbeatable prices, our online dispensary is guaranteed to be your go-to for all of your cannabis needs.
Shop now and join the thousands of satisfied customers who have already made us their top choice.