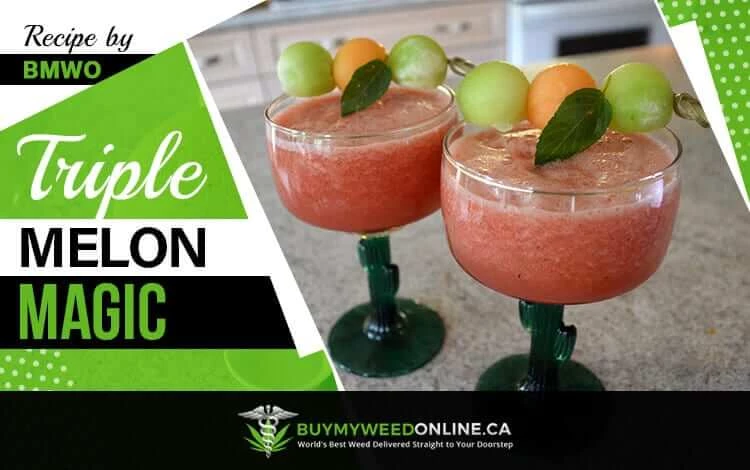 Summer has arrived and so has our thirst for refreshing drinks! Like you just can't do a single day in this heat without these cool and refreshing beverages. So they're definitely a must-have. This recipe that I'm going to share here today is the one that I have recently tried. You know, there are a few dishes and drink that make you feel proud that you made them because they turn out so good and delicious. Well, this is one of those drinks. And the best thing about this drink called "triple melon magic" is not only refreshing but also very nutritious.
The melons used in this drink are one of the most loved fruits of summer, and they're also rich in vitamin C, water, and fiber. Just in case you don't know, vitamin C has several health benefits like lowering uric acid levels, and reducing the risk of chronic diseases. It is also a natural antioxidant that keeps your skin, blood, and bones healthy.
Moreover, melons have about 90% water content, thus they help you stay hydrated all the time and keep your kidneys healthy. So this drink is not just one of those cool summer drinks but it has many health benefits as well.
Now that we're done with the drink's "introduction", let's head over to the recipe: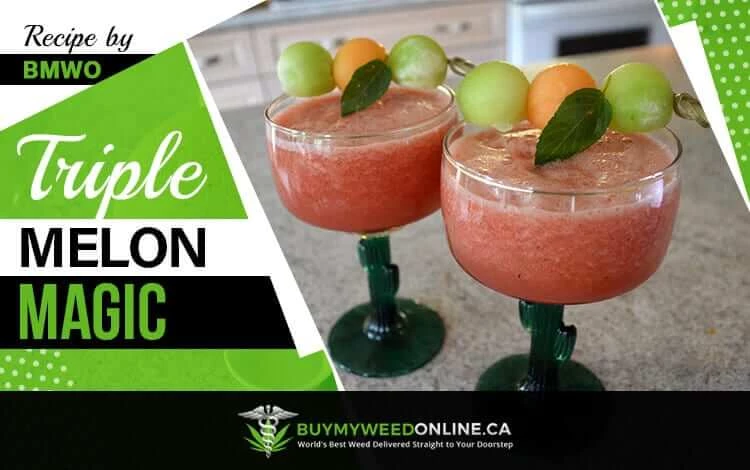 Triple Melon Magic
Add watermelon slices, simple syrup, canna-infused syrup, lime juice, and mint leaves in a blend and mix well.

Thread the cantaloupe balls and watermelon on a wooden skewer. Then place them on the glass top.

Garnish the drink with mint leaf and serve.
easy
Recipe Card powered by

Best Sellers
Buy My Weed Online has everything you need, from premium strains to edibles and concentrates. With unbeatable prices, our online dispensary is guaranteed to be your go-to for all of your cannabis needs.
Shop now and join the thousands of satisfied customers who have already made us their top choice.