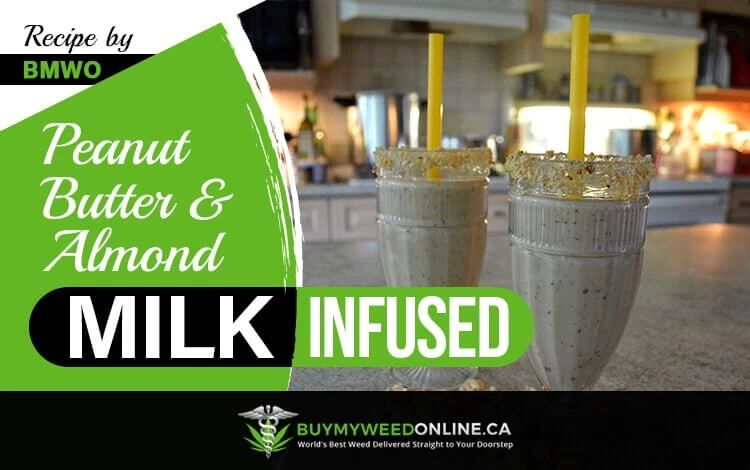 I'm literally craving peanut butter and this smoothie all the time! All the smoothie lovers would know that it's filling enough to replace a meal. However, I feel like smoothie should be fully enjoyed and not used as a replacement for lunch or dinner. But if someone still wants to drink a smoothie in place of a meal then this peanut butter and almond milk smoothie is the best option they've got! It's super-yummy, healthy, and filling – in short, it's a triple treat for you.
I tried this smoothie for the first time at my friend's place and being a peanut butter lover already, I got hooked to it in the very first try.
So I'm sharing my go-to peanut butter and almond milk smoothie recipe with you all today. I hope you love it when you try this smoothie. Also, if you're not a peanut butter lover, you can replace it with any fruit you like (or add them along with peanut butter). I usually add bananas along with peanut butter in mine.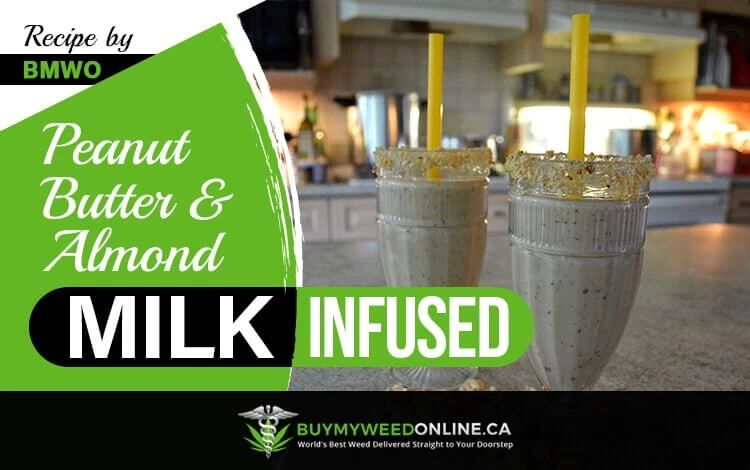 Peanut Butter and Almond Milk Smoothie
Add dates, banana, yogurt, almond milk, peanut butter, canna oil, and 1 tbsp. maple syrup in a blender and mix thoroughly.

Pour 1 tbsp. maple syrup in a shallow plate.

Place the 2 tbsp. peanuts in another plate.

Hold the glass from the bottom and dip its rim in the maple syrup. After that run the rim through the peanuts.

Pour the smoothie from blender into the glass and serve.
easy
Recipe Card powered by

Best Sellers
Buy My Weed Online has everything you need, from premium strains to edibles and concentrates. With unbeatable prices, our online dispensary is guaranteed to be your go-to for all of your cannabis needs.
Shop now and join the thousands of satisfied customers who have already made us their top choice.