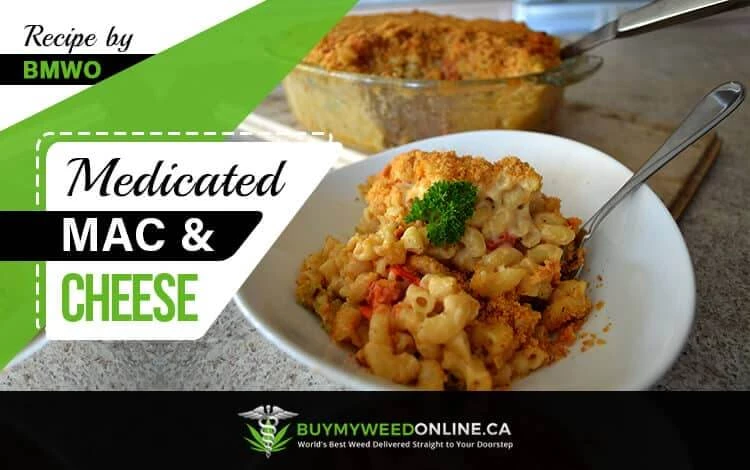 I'm that person, who can never say no to mac & cheese! It's literally the first thing I check to see on a menu, wherever I go out to eat. It's also the food I order most frequently, whenever I visit a restaurant. This soul-satisfying food is so cheesy, delicious, and a perfect, evening snack.
It's very easy to make at home, and can be customized, according to your taste. You can add different spices & cheeses, add a layer of tomatoes as topping, or season it with breadcrumbs, depending on your mood & availability of ingredients.
I make my cannabis mac & cheese, using cheddar & Gruyere cheese, and top it with breadcrumbs. Use whatever cheeses you love, and top it with whatever you so desire. If you like your food spicy, adding salsa & jalapeno topping is a great idea.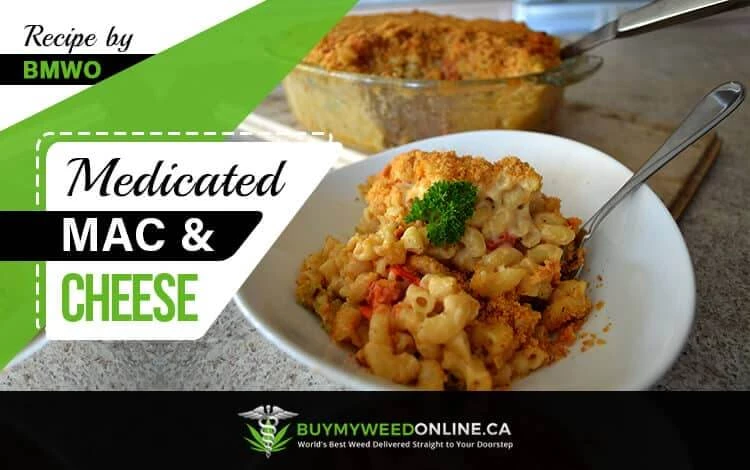 Ultimate Cannabis Mac and Cheese Recipe
Preheat the oven at 350° F.

Boil water in a large pot with salt. Add macaroni and cook, according to the directions given on the package, to an al dente texture. Drain well using a colander or strainer.

Heat cannabutter, in a medium saucepan. When it melts, whisk in the flour. Saute over low heat for about 5 min, and keep stirring with whisk.

Add some of the warmed milk, whisking to evenly combine. Once incorporated, add some more warmed milk, whisking through, until all milk is added. Cook for several minutes, until mixture is thick & smooth.

Note: If it becomes too thick, add a little extra milk.

Add cheddar & Gruyere cheese, tomatoes, broccoli, nutmeg, salt & pepper. Then, add cooked macaroni, and mix well.

Note: Reserve a little cheese for the top of each serving.

Pour mixture into 4 - 6 greased ramekins, or a 2 qt greased, casserole dish.

Melt 2 tbsp salted butter, and combine with breadcrumbs. Add reserved cheese & mix. Sprinkle breadcrumb mixture on top of ramekins, or casserole dish.

Bake for 25 - 30 min, or until top(s) are golden brown, and macaroni mixture is bubbling. Enjoy!
medium
Recipe Card powered by

Best Sellers
Buy My Weed Online has everything you need, from premium strains to edibles and concentrates. With unbeatable prices, our online dispensary is guaranteed to be your go-to for all of your cannabis needs.
Shop now and join the thousands of satisfied customers who have already made us their top choice.