Free Gifts from BMWO
In acknowledgment of the continuous support and love from our valued customers, we're pleased to announce yet another chance for you to grab some freebies.
Browse our store to find your favorite products and add them to the cart. Once you select products worth $345 or more, you'll see the option to choose a free 7g gift from BMWO on the cart page.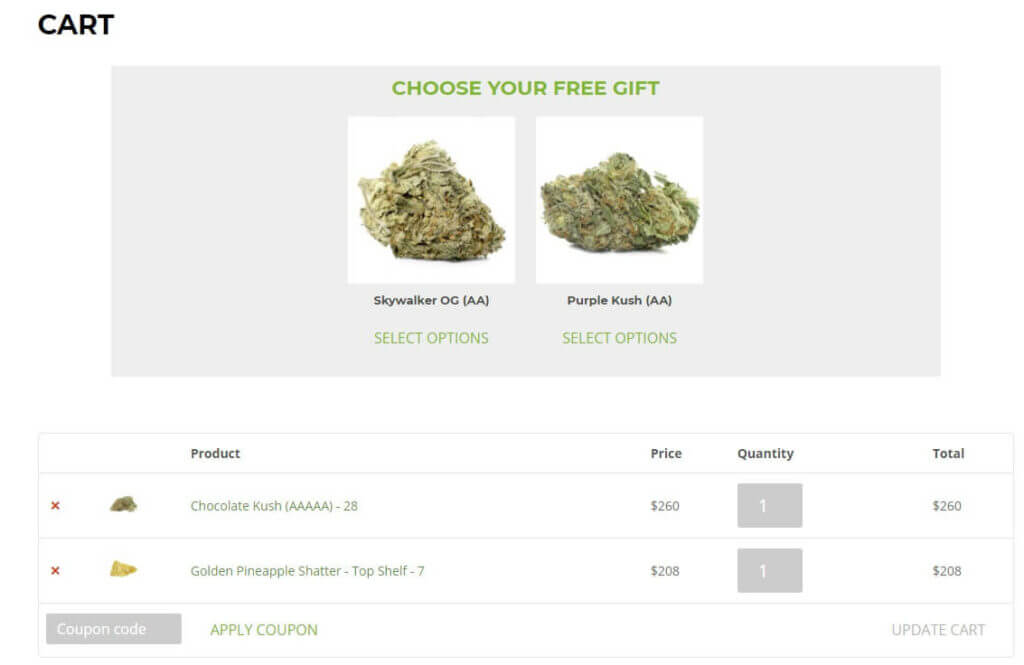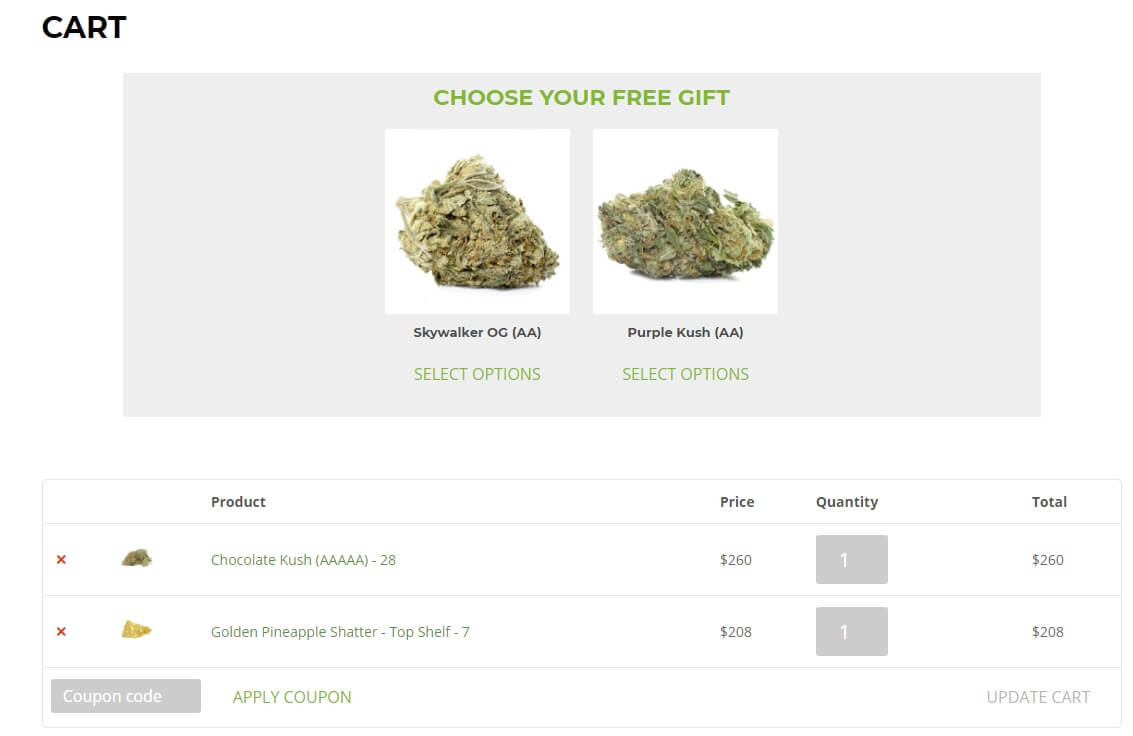 You'll be presented with a number of options to choose from (the strains you see will depend on availability and might differ from the ones shown in the image). Click on "select options" right below the strain of your choice. Then from the "choose an option" drop-down menu, select 7 and then click on "add to cart".

And you're all done. Enjoy the free gift from BMWO!