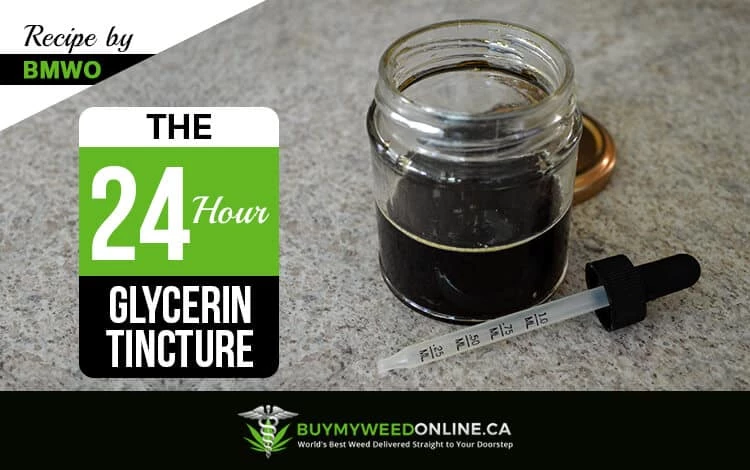 Of the many ways to consume cannabis, tinctures are one of the easiest to prepare. They are very flexible in that they can be prepared either mildly or strongly, according to the consumer's preferences.
Tinctures can be taken directly, by applying a few drops under the tongue or can be added into beverages such as juices, coffee & tea. These super easy-to-make tinctures are highly effective, and can be made using your favorite strains of cannabis.
Tinctures can be made using various extraction agents, like honey or alcohol. However, this recipe will use vegetable glycerin, and you will have a perfectly prepared tincture in about 24 hours.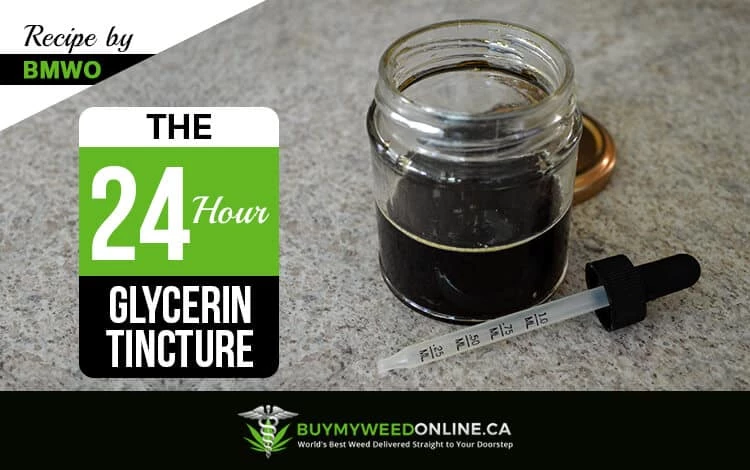 Glycerin Tincture Recipe
Combine glycerine with decarbed cannabis in a small mason jar. Seal the lid tightly, and shake vigorously to mix the ingredients.

Line the bottom of a slow-cooker with a silicon pad or washcloth, to prevent it from breaking, and put the mason jar inside. Fill the cooker halfway with hot water.

Cover the cooker with a lid, and heat for a whole day - 24 hours - on the lowest heat. Remove the jar, and shake it every few hrs, if possible.

After 24 hrs, take the mason jar out of cooker, using an oven mitt, and allow to cook for 15 min.

While cooling, fix a cheesecloth around a funnel with a rubber band, if you are using a glass eye-dropper bottle. Otherwise, cover a fine-mesh strainer with cheesecloth.

Carefully, pour the tincture through the cheesecloth-covered funnel, filtering the ground cannabis out of the tincture. Once you have filtered the liquid through the cheesecloth, fold it and squeeze the liquid left in it.

Let the tincture cool down completely, before you close the lid of the container.
easy
Recipe Card powered by

Best Sellers
Buy My Weed Online has everything you need, from premium strains to edibles and concentrates. With unbeatable prices, our online dispensary is guaranteed to be your go-to for all of your cannabis needs.
Shop now and join the thousands of satisfied customers who have already made us their top choice.